6 Dining Chairs
SHOWING
1 - 10
OF 10 PRODUCTS
SORT LIST BY
…eye catching focal point to your dining room. This contemporary dining table proves that form and functionality can co-exist in harmony. This dining set includes 6 contemporary dining chairs. Create a classic statement with the sophisticated Boston Dining Chair. Its formal vertical seat back is…
…the stylish Bianco Dining Table. This contemporary table features a distinctive metal frame with a rich marble finish. The stunning table set features a beautiful marble top set upon a durable metal base and includes 6 dining chairs. The discerning Montez Dining Chair is the ultimate in elegance…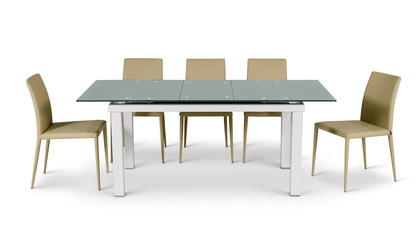 …glass Alanzo Dining Table is very convenient and reflects the modern vision of simple, yet amazing versatility. Sturdy white metal legs support the Alanzo's beautiful glass top. Seats up to eight comfortably when fully extended to 75" long. This set includes 6 modern Alanzo Dining Chairs that are…
…look no further than the Grigio. Guests will be admiring this modern masterpiece for years to come! This dining set includes 6 modern dining chairs. The exclusive Charlotte Dining Chair offers all the perks of modern seating with a few unique angular finishings. Charlotte features sophisticated…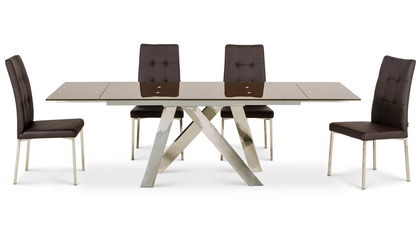 …brown leatherette with beautiful tufting detail and stainless steel legs. The extra details result in an impressive design and luxurious comfort. This dining set includes the table and 6 dining chairs. Additional chairs can be purchased separately. Suggested weight capacity is 265 pounds per chair.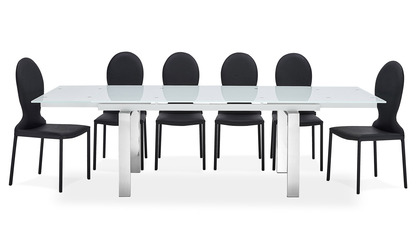 …in your dining room. The rectangular glass table sits on top of four polished polished stainless steel legs. The Montez is clean, refined and ready to seat up to 10 guests at your next dinner party. This dining set includes 6 contemporary dining chairs. The discerning Montez Dining Chair is the…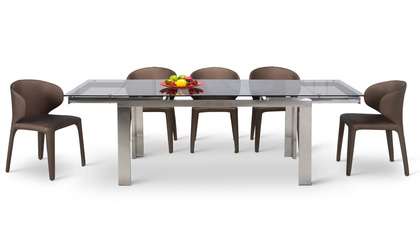 …person can effortlessly operate it. This dining set also includes 6 Enzo Dining Chairs. We can't say enough about the retro/modern cafe-inspired Enzo Dining Chair. This rounded back, metallic leatherette chair will make all your cleanups easy and your next dining experience a perfectly fabulous one.…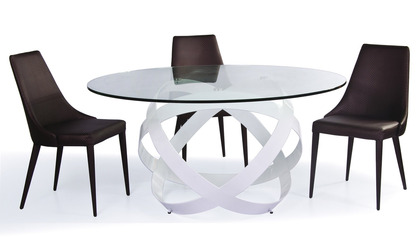 …4 Mambo Dining Chairs. The Mambo Dining Chair defines sleekness with its high back and swooping back legs. Finished in dark chocolate leatherette with supporting backrest, this gem is cozy and a delight to sit in. Suggested weight capacity per chair is 265 pounds. The table can accommodate 5 to 6…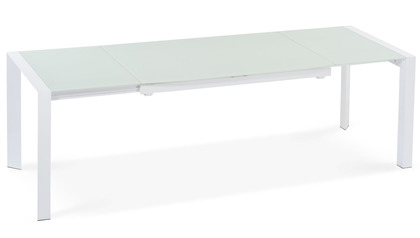 …with strong, durable legs with matte finish and the long table top is made from resilient glass where you can set a feast fit for a king. Easily accommodates six or more people during a dinner party! Integrate several tufted dining chairs around it and you're all set for an unforgettable night.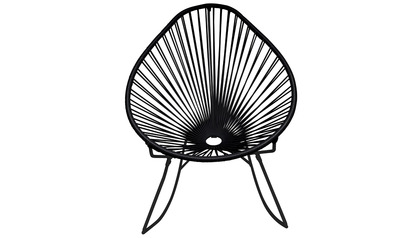 The Acapulco Rocker is a contemporary rocking chair suitable for indoors and out. Composed of a metal base and seat woven with vinyl cord. The Acapulco Rocker is similar in construction and form to our Innit Rocker though avocado shape rather than the hoop shape of the Innit Rocker. The galvanized…