Black Conference Table
SHOWING
1 - 9
OF 9 PRODUCTS
SORT LIST BY
When you need a little more space, the Ford Meeting Table is a step up from the basic square Ford Conference Table. You get even more of a good thing plus the added detailing of incised line-work on the top and legs! The finish is a black American oak wood veneer which is accented with silver…
…small, cozy, classic setting for your next business deal? The Ford contemporary conference table exhibits all the best in class offering an affordable, contemporary solution for any modern meeting space. The beautiful black stained American oak wood veneer finish coordinates with a variety of pieces…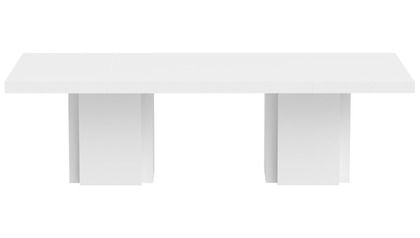 …lacquer or a chocolate stained oak veneer. Plus we offer matching buffets for every finish! They are also modular and available individually or in groups of 2 or 3 to create a larger table fit for every occasion. The larger sizes also make for a perfect contemporary conference table for the office.
…room with the Gabriele Conference Chair. Designed with rigid square-shaped backrest with a curved lumbar support that extends to a wide seat. This stylish chair is supported by polished steel poles and multiple legs as base. Pair this gleaming chair with an opaque glass top conference table.
…storage solution perfect for the contemporary office space. Boasting ample hidden storage space including 2 drawers and 4 doors of large open shelving in a rich black oak wood veneer, the Reagan cabinet can stand alone or paired with any of our black oak executive desks and conference tables.
…the Ford Meeting Table is a step up from the basic square Ford Conference Table. You get even more of a good thing plus the added detailing of incised line-work on the top and legs! The finish is a mahogany stained American walnut wood veneer which is accented with matte black painted wood feet.…
…open grain American oak wood veneer featured here with painted silver wood feet and riser accents. Complete your office with the matching Hayes storage options as well as additional reception and office furniture in black oak like the Jackson, Madison, Clinton and a variety of conference tables.
Whether you use them in groups around your conference table or individually at independent stations, the Chambers Leather Executive Chair will succeed at any task at hand. With sturdy casters, durable genuine leather, and comfortable padded armrests, this polished aluminum swivel office chair was…
…The mahogany finish matches a wide variety of our desks and storage units including the Ford, Hayes, Pierce and Monroe collections. Complete your office with the matching Hayes storage options as well as additional reception and conference room furniture like Madison Shelf or Ford Conference Table.