Black Floor Lamps
SHOWING
1 - 11
OF 11 PRODUCTS
SORT LIST BY
Black metal tripod floor lamp with a sleek, clean modern vibe. It features a matching fabric drum shade.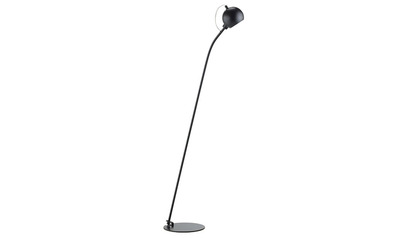 The Palla Floor Lamp is way beyond modern—it's the future of lighting. This lamp is slim and saves so much space, making it perfect for your compact yet luxurious apartment with its mid-sized dome lampshade delicately balanced on a thin column that you can tilt easily. Set on a stable and thick…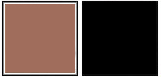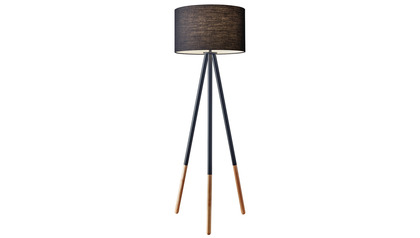 With a classic tripod stance, the Louise floor lamp offers plenty of design versatility. The black painted metal legs and fabric drum shade easily suit contemporary and transitional spaces, while the eco-friendly rubberwood leg tips soften the look for urban, casual, or updated lodge looks.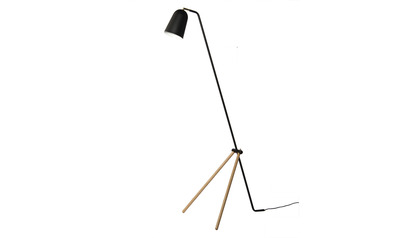 The Masai Floor Lamp is a masterpiece when it comes to ambient lighting and chic design. Illumine a bedroom or living room with its cone-shaped lampshade mounted on a long slim rod that also houses the lamp's cord. Its angular easel-like base offers stability and balances this stylish lamp. Place it…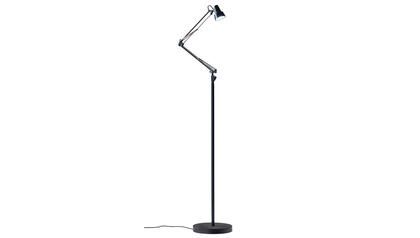 …Floor Lamp focuses on smooth movement, optimal function and clean design. A USB port on the base provides a convenient means of charging mobile devices while the feather-touch control allows for 7 Watts of warm, bright light to be directed exactly where it is needed. The Quest Collection has a black…

The Carry Floor Lamp by Seed Design marries utility with design. Not only is this lamp chic enough to spruce up any space it also serves as a great light source, it is strategically designed with a plate to hold daily essentials such as keys and coins. The Carry helps you achieve meticulous order in…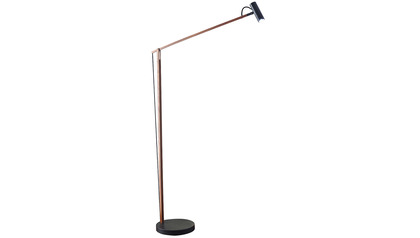 Brighten up a cozy living space and settle down in your favorite armchair with the Crane LED Floor Lamp beside you. Dive into a new book or use it as an additional light as you study as it illuminates with a bright yet energy-saving 5 watt LED bulb encased in a tube head. The tall arm is fully…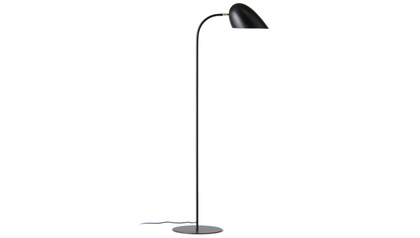 The mysterious and modern Aled Floor Lamp was designed for the modern home and office. It features a conical lampshade with dark matte coating and attached to a slim rod that houses the cord. It is then anchored to a flat metal disc for added stability. Its metal body makes it easy to clean and the…
The beauty of the Eden Floor Lamp lies in the materials. A natural ash wood grain composes the tripod base of this lamp and is offset by a textured grey felt tapered drum shade. This simple and rustic design is finished off with a black and white fabric covered cord that adds a modern flare.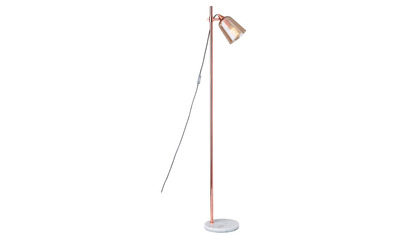 …the Marlon Floor Lamp mixes vintage and modern materials. The grain of a white marble base adds a beautiful contrast to the smooth, shiny copper pole. An amber glass shade allows the included 40 Watt vintage bulb to shine through. This chic design is finished off with a black and white fabric…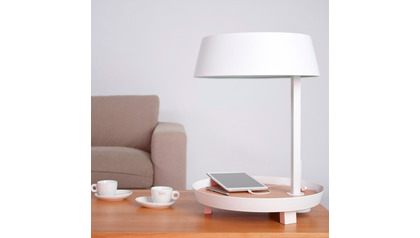 …you achieve meticulous order in a fast paced society, a must-have for any modern lifestyle. The Carry series is available in two versions: Floor and Desk. The Desk Lamp comes equipped with a USB adapter, specially designed for our technology enriched way of life. Max 60 Watt bulb (not included).