Black Oak Filing
SHOWING
1 - 12
OF 12 PRODUCTS
SORT LIST BY
…to suit your needs. The Hayes collection comes in a variety of finishes to match every office, including the black stained open grain American oak wood veneer featured here. The black oak finish matches a wide variety of our desks and storage units including the Ford, Monroe, Pierce, Washington, or…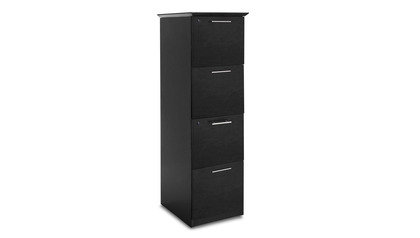 …desks, the Taft vertical filing system defines contemporary sophistication with the added benefits of great organization. Be sure to complete your office today with a Taft to keep your business beautiful and in good order. It is made with a black stained American oak wood veneer that matches a…
…for added security for your documents and other valuables and the bottom drawers are equipped to store files. Easy to clean, and features a black stained American oak wood veneer that will add warmth to your modern office or home. Looks great paired with any of our black oak desks and casegoods.
…functionality at the same time thanks to the Hayes Mobile Filing Pedestal. The Hayes collection comes in a variety of finishes to match every office, including the black stained open grain American oak wood veneer featured here. The black oak finish matches a wide variety of our desks and storage…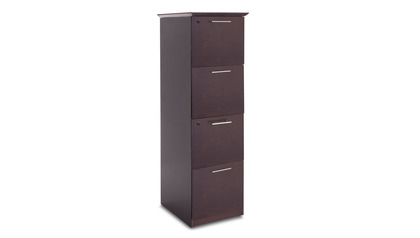 …benefits of great organization. Be sure to complete your office today with a Taft to keep your business beautiful and in good order. It is made with a dark stained American walnut wood veneer that matches a variety of our executive desks and storage options. Also available in a black oak finish.
…features spacious, multiple drawers that can be quietly pulled in and out every time, plus a strong top and base to complete this piece. The angled legs are black powder coated, while the body is covered in gray oak veneer. Create an elegant impression in your office with the Adal File Credenza.
Make a statement and feel like a boss with the Pierce executive desk. With a three inch desktop, black stained American oak finish, and silver accent details, style will exude from your office. The Pierce desk also includes a small sliding pencil drawer inside the desktop, a faux leather writing…
…a black panel on top with ports for wire management. It features four drawers with ball bearing slides for ample and effortless storage at your fingertips. Each pedestal features a dual lock with a top drawer for general storage and the lower drawer with filing that fits both letter and legal files.…
…black stained American oak wood veneer with silver metal finishing's beautifully enhances any modern office environment. Sleek features include built in leather desk blotter, 2 chrome cable outlets, sleek and sophisticated desk top, and multiple drawers and cabinets for ample storage. Rolling file…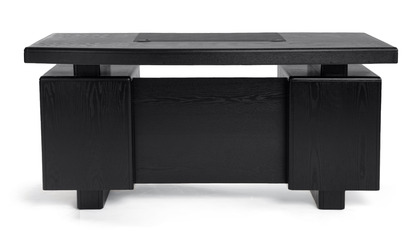 …making it a compact yet functional dream desk. It is crafted from a rich black stained American oak wood veneer with an open grain finish. Features include two locking drawers, one of which accommodates letter and legal filing. There is also a large pencil drawer, faux leather desktop writing pad,…
…every office, including the black stained open grain American oak wood veneer featured here with painted silver wood feet and riser accents. Complete your office with the matching Hayes storage options as well as additional reception and office furniture in black oak like the Jackson, Madison,…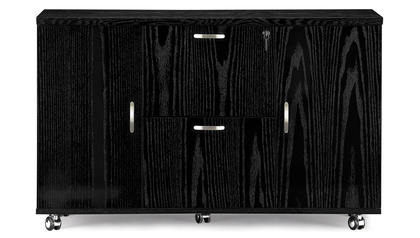 …metal handle and a secure cabinet on top with lock. It comes with a black stained American oak wood veneer finish and rolling casters so you can easily move its position from one part of the room to another. Looks great with any of our Black Oak collection desks as extra storage or flush as return.