Bookshelf
SHOWING
1 - 9
OF 9 PRODUCTS
SORT LIST BY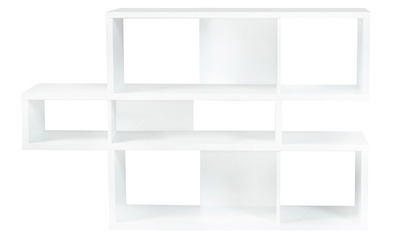 The Ziva Shelving Unit is a modular bookshelf presented in a charismatic, yet truly functional way that can be set against a wall or used as a chic room divider. With multiple color options available, you can create a shelf completely in one finish or contrast the finishes so that the backs and…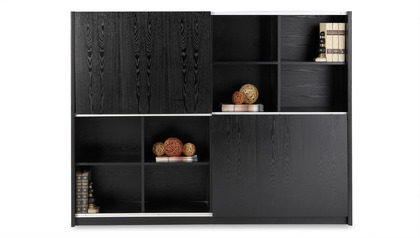 The clever design of the Jackson bookshelf displays what you want to be seen and conceals your less appealing gadgets and paperwork. Showoff your leather-bound books or store away the ugly paperweight your boss gave you. The easy sliding cabinet doors can be your best ally in maintaining an orderly…
…and unique design, the Haviland Bookshelf takes practical beyond the predictable. Thick tempered black opaque glass are nested into a polished stainless steel scaffolding to form the shelf partitions. Boasting an open, see-through style, this bookshelf channels minimalism and a multi-dimensional…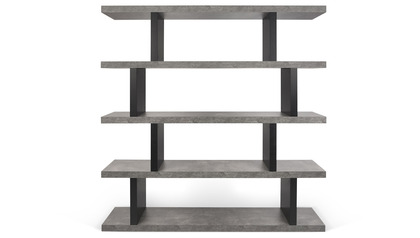 The Helio High Shelving Unit can either be used simply as a bookshelf or it can also double as a room divider. It features four spacious shelves for your book collection, assorted pieces of art, and souvenirs. Versatile and easy to clean.
The clever design of the Jackson bookshelf displays what you want to be seen and conceals your less appealing gadgets and paperwork. Showoff your faux leather bound books or store away the ugly paper weight your boss gave you. The easy sliding cabinet doors can be your best ally in maintaining an…
Spare but multifaceted, the Briton Bookshelf is a modern, functional marvel that can easily hold your all books and collectibles for display. The entire shelf is crafted from brushed stainless steel and tempered black opaque glass, which has sleek, monochromatic appeal. Exposed frames jutting at…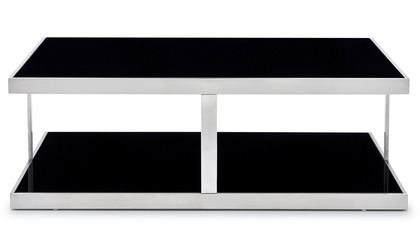 …The minimal but well-placed steel supports give a lightweight feel to the entire design. Bring home the Thanet Coffee Table to give an understated, cutting-edge elegance to your contemporary living space. It looks great paired with the matching end table and the coordinating Briton bookshelf too!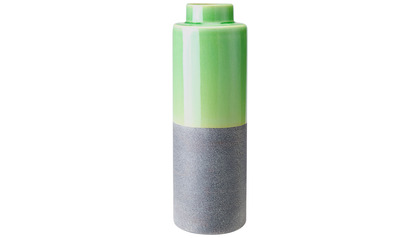 Our vibrant stoneware bottles are a colorful collection for your bookshelf our empty surface. Make a statement by placing them in multiples, but they are equally as beautiful placed individually. Can be easily incorporated into any type of décor.
Simply modern lines have a lived in look with a gorgeous metallic grey finish. A beautiful addition to any home, it will look great on an accent table, bookshelf or mantle. Pair it with its smaller companion for impact or alone as a single focal point in a room.