Brown Leather Dining Chair
SHOWING
1 - 8
OF 8 PRODUCTS
SORT LIST BY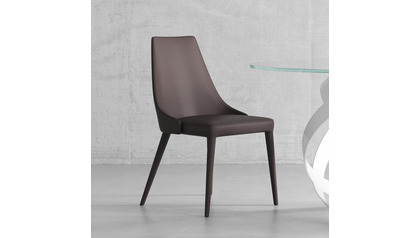 The Mambo dining chair defines sleekness with its high back and swooping back legs. Finished in dark chocolate or matte black PU fabric with supporting backrest, this gem is cozy and a delight to sit in.

Probably the most comfortable and well-thought out dining chair of our collection, the Drana Dining Chair has a slim silhouette that belies its comfort. It sits on chromed steel tube frame that has a slight reclining motion. A great chair for a great meal and after dinner conversation. Comes in a…
The exclusive Charlotte Dining Chair offers all the perks of modern seating with a few unique finishes. Charlotte features a classic high back with tufted PU fabric upholstery and a plush seat. The sophisticated brown faux PU fabric complements the thin but sturdy polished stainless steel legs. The…
…its' smooth brown leatherette upholstery, our Mesa Dining Chair will have all of your dinner guests speechless. So dramatically curvaceous and stunning from the sturdy polished stainless steel base to the comfortable high back. Pair your mesa chairs with a classic wood or glass dining table with a…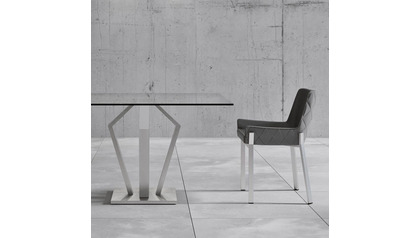 …gray or brown leatherette material, with an tufted pattern that wraps around the wide backrest. Slanted, brushed stainless steel legs cradle the padded seat and arm support. Just the right amount of luxurious and contemporary, the Sydney Dining Chair is an excellent addition to any dining space.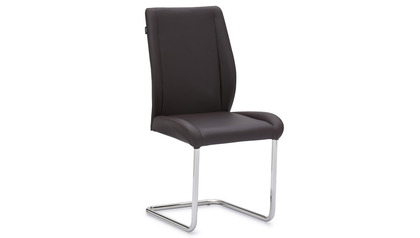 …leatherette upholstery in your choice of black or brown. This plush seat is then fitted with a sturdy polished stainless steel tubular base with a cantilevered shape. The Dakota Dining Chair is a contemporary classic that's perfect for any stylish dining room. Pair it with a unique table with a…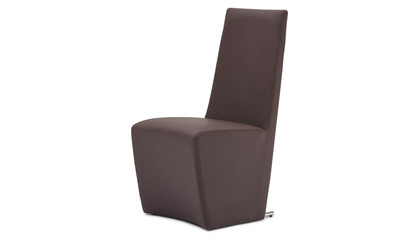 …Boston Dining Chair. Its formal and supportive high seat back is designed for comfort and visual appeal. The Boston is beautifully finished with high quality leatherette for easy cleaning and includes unique polished tubular stainless steel legs on the back. Available in your choice of Black, Brown,…
…PU fabric and a plush seat. The sophisticated black PU fabric complements the thin but sturdy polished stainless steel legs. The attention to detail in the Charlotte Dining Chair results in an impressive design with luxurious comfort. Also available in brown or a patterned off-white PU fabric.