Chandelier
SHOWING
1 - 8
OF 8 PRODUCTS
SORT LIST BY
Floating in perfect harmony, the Circus Ceiling Fixture is reminiscent of the stars moving through space. Twelve pearlescent orbs each hold a ten watt bulb to cast a soft light. Cosmic elegance for your living space.
The Zhe Pendant by Seed Design is inspired by a wood from Asia that is as hard as rock. The metal lampshade is meticulously and painlessly hand welded to resemble a cluster of rocks together. The wooden stoppers under each frosted diffuser not only introduce the warm elements of wood, but…
The Votive Pendant is a gracefully suspended cylinder blooming from a slender chrome stem. Perfect for small spaces that could benefit from soft, ambient light. Bulb included.
Brighten up a room and make a great first impression with the Palla Pendant Lamp. This 4 piece lighting set features a dome-shaped lampshade cut at the bottom that houses the light bulb, making it easy to reach in case it needs to be replaced or cleaned. Made from coated metal and attached to a cord…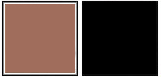 If you're aiming for a winter castle look, you can't do better. The frosted glow of the Akaya Ceiling Lamp's nine pendant orbs warms up any space. The base is a glossy painted steel with frosted glass shades filled with 25 watt bulbs.
The Zhe Pendant by Seed Design is inspired by a wood from Asia that is as hard as rock. The metal lampshade is meticulously and painlessly hand welded to resemble a cluster of rocks together. The wooden stoppers under each frosted diffuser not only introduce the warm elements of wood, but…
The Castle Pendant desires to challenge your every perception of texture and lighting. As a material, concrete is exceptionally energy efficient compared to that of metal or glass. By using concrete as a lampshade this pendant has responsibly kept in tune with concepts of green living in mind. The…
The Dome Pendant by Seed Design fuses simplistic ideologies with precision craftsmanship. Balanced with a clean classic silhouette, the Dome features a dramatic oversized lampshade in a very no nonsense approach. This design is spectacularly coated with a centric-circled aluminum reflector and bulb…