Column
SHOWING
1 - 11
OF 11 PRODUCTS
SORT LIST BY

…the Contour features an off-kilter round top of thick tempered glass. This is intersected by a column of polished stainless steel with a wider base of matte black steel at the bottom. The top of the column pierces the glass and forms a miniature tray for holding everyday items like coasters. Pair it…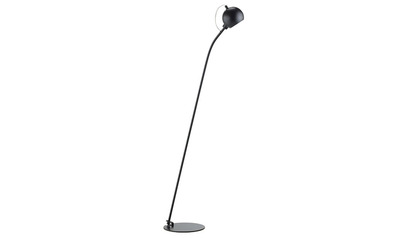 …for your compact yet luxurious apartment with its mid-sized dome lampshade delicately balanced on a thin column that you can tilt easily. Set on a stable and thick round disc base while the cord is looped discreetly inside the slim column. Perfect for your minimalist living room or beside your bed.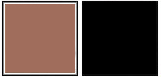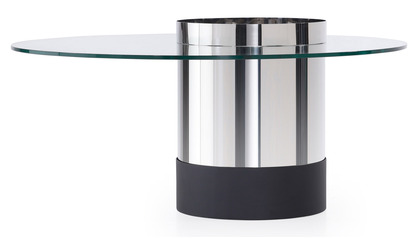 …circles, the Contour features a wide, offset round top of thick tempered glass. This is bisected by a column of stainless steel with a ribbon of matte black steel at the base. The top of the column pierces the glass and forms a tray for corralling everyday items like coasters or remotes. Pair it…
…for the Radinka side tables! Their adjustable height feature allow them to be placed almost anywhere! It features a strong, tempered glass base and top in a rainbow of colors. The stainless steel column is height adjustable and the simple, modern silhouette makes this table at home in any room.
Revitalize your space with this modern Palla Table Lamp. It features a mid-sized metal lampshade anchored to a slim column where the cord is looped inside. A flat disc base offers stability, making it perfect for both modern and traditional office spaces. Run a soft fabric over it to keep it clean.…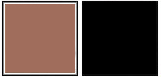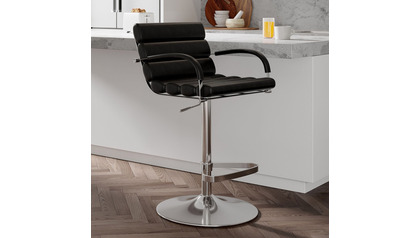 …It features thick tubular seat cushions made of high density foam and upholstered in premium faux leatherette. This is supported by a chrome column and trumpet base that swivels 360 degrees freely and includes a footrest that follows you all the way around. A gas lift adjusts the height and…

…foam cushioned seat upholstered in premium, soft leatherette in a diamond tufted pattern. The exquisitely comfortable seat is supported by a chrome column and trumpet base that swivels 360 degrees freely and includes a footrest that follows you all the way around. A gas lift adjusts the height and…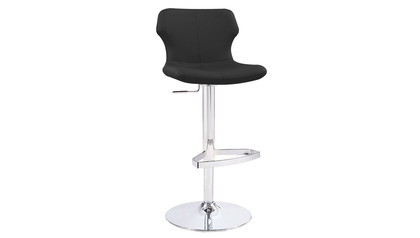 …a high-density foam cushioned seat upholstered in premium, soft leatherette with decorative top stitching details. This is supported by a chrome column and trumpet base that swivels 360 degrees freely and includes a footrest that follows you all the way around. A gas lift adjusts the height and…
…in one piece. Round stainless steel tubing encloses the glass table top and is also echoed in the C-shaped base shape below. The supporting column can be extended to multiple heights by simply lifting the top and placing a metal pin into one of the holes at the desired place. Effectively…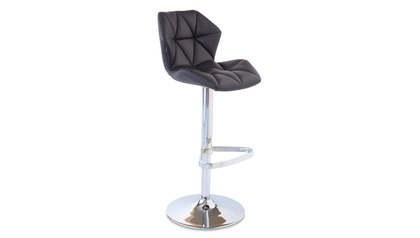 …upholstered in premium, soft leatherette in a diamond tufted pattern over a geometric shaped framework. The extra plush seat is supported by a chrome column and trumpet base that swivels 360 degrees freely and includes a footrest that follows you all the way around. A gas lift adjusts the height and…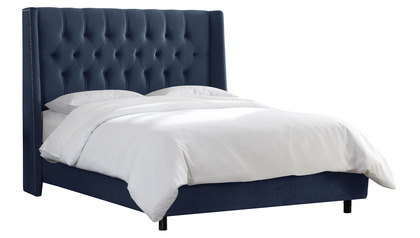 …with luxurious diamond tufting and sturdy bed frame. The headboard boasts of wingback panels at the sides which are flanking the padded top, columns of silver tone nail trims at both sides, and lush fabric covering the surface. With a wide frame perfectly complemented by the short legs. Slumber…