Dark Teal
SHOWING
1 - 10
OF 10 PRODUCTS
SORT LIST BY
The Sterling Leather Executive Chair has that sculpted look that gives off a modern, opulent vibe. Protect your back from aching while working long hours with the curved lumbar and head support with padding. The seat, back, and gently curving armrests feature a seamed lattice pattern on luxurious…

The Cardone Executive Chair will own any space. The genuine leather and medium density foam will sell the comfort of this chair on its own. With the tilt and lock mechanism and the adjustable gas lift are an added bonus, it is impossible to pass up.
…spinal alignment. With leather and movements so smooth it will have you looking forward to working at the office or at home. Pair it with the matching guest chair for a complete set. Available in black, dark grey, dark teal blue, off-white and red leather. Suggested weight capacity is 395 pounds.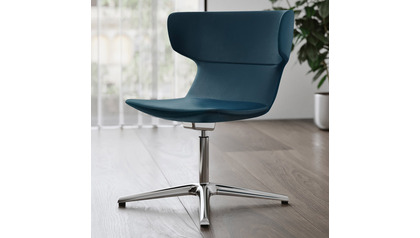 The Covey Guest Chair will make any space it occupies the go to meeting spot. With thick genuine top grain leather and medium density foam, discomfort will not be a topic on the agenda. This chair is the perfect accent in a home or corporate office that will draw attention to your outstanding taste.
…unique patterns and color with a series of scintillating shades found within each. Pantone Colors: Lime(15-0743), Ivory(12-0404), Black(19-4305), Tan(15-0309), Charcoal(18-0510), Dark Brown(19-1034), Bright Blue(19-4340), Navy(19-3921), Taupe(15-6307), Beige(14-1107), Ivory(13-0000), Denim(18-3918).
Levels of the latest designs will provide an exquisite addition to your space with the inclusion of this ideal pillow. Hand made in India, a multi-dimensional modern pattern brilliantly blends with a vibrant color palette, fashioning a flawlessly striking look from room to room within any home…
The rich colors of Surya's Bellatrix Collection will add a glamorous touch to any room. These hand loomed rugs are a great way to add a new dimension to your space. Pantone Colors: Dark Blue(19-4227).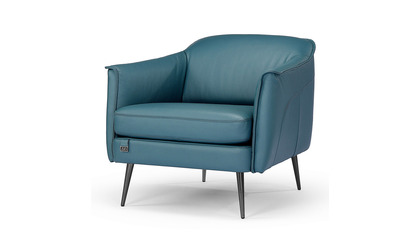 …steel legs make for an eye-catching chair that is as comfortable as it is appealing. You'll sink into luxurious bliss with the tub-style frame and low back. The matching split leather sides only add to its charm. Available in Dark Teal and Black, this chair is sure to be a winning bet in your home.
…everyone's attention! Splashes of bold color reminiscent of modern art, Banshee is hand tufted 60% wool and 40% viscose with hard twist yarns in a multi-color effect with pops of viscose accents though out. This is the best in modern rug design. Pantone Colors: Dark Brown(18-1048), Teal(17-4408).
…brilliantly blend elements of trend through their unique patterns and color with a series of scintillating shades found within each. Pantone Colors: Beige(12-0605), Burnt Orange(16-1140), Medium Gray(16-5803), Dark Brown(19-0915), Saffron(14-0848), Emerald(19-4820), Teal(16-5123), Moss(12-0317).