Dining Table For 8
SHOWING
1 - 13
OF 13 PRODUCTS
SORT LIST BY
The Broadway extendable dining table is the perfect solution for everyday and entertaining table use. It easily transforms from a medium size (71-inch, with 8-person seating) to an extended (94-inch, with 10-person seating) table. The table top easily extends from both ends revealing a hidden center…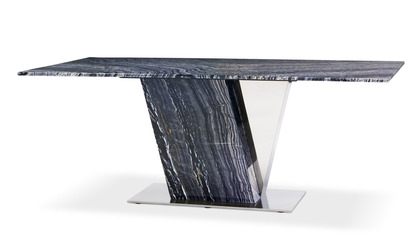 …stainless steel base partners with a black and white marble table top, to bring you the Malbec Dining Table. This sleek, rectangular table is not only beautiful to look at, but functional as well, with seating for up to 8 guests. Table top is made from naturally harvested marble and may show slight…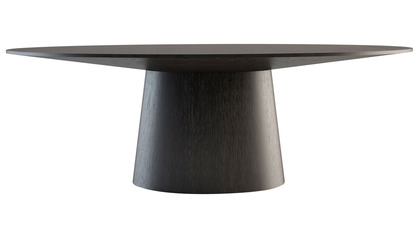 The Lenora Dining Table is a beautiful work of art that embodies innovation and simplicity. This oval table is designed for modern, elegant dining rooms. A reverse-pyramid table top on a tapering base offers one grand appearance, comfortably seating up to 8 guests. Available in wenge or walnut…

…base made of matte black powder coated steel. The Burton will seat 8 guests comfortably with the extended length of 79 inches. Looks great paired with the Burton Console Table as a simple buffet. So gather your ghouls for a ghastly good time with our Burton Dining Table. It's a design to die for!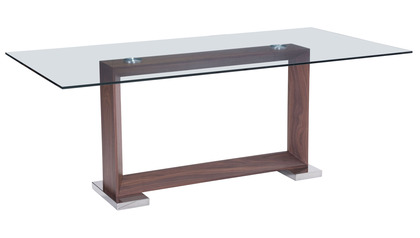 …living in mind, the Osmond Dining Table is an interesting study in simplicity and function. Dine in style on its clear tempered glass top that is large enough to seat 8. It has a single rectangular frame base in a walnut veneer finish and stainless steel bottom for added stability. Match its classic…
…of elbow room and seats up to 8 guests comfortably. The matching console table works great as a last minute buffet for family gatherings. This carefully balanced design steals the spotlight while seamlessly blending into any dining room. The Cortez Dining Table is sure to conquer any boring space…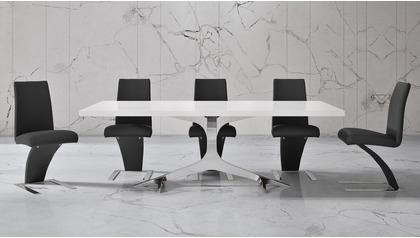 …yet sturdy polished stainless steel base that resembles a tree trunk. Pair it with coordinating modern dining chairs and a sleek white buffet for a simple, clean dining room. Let the Arbre dining table take root in your home and grow into an attractive and modern focal point for family gatherings.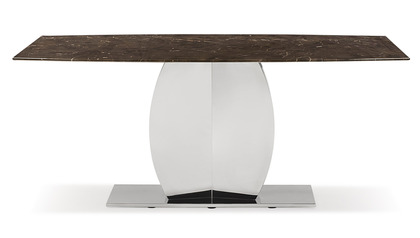 The ultimate in high class dining, the Syrah Dining Table is a genuine piece of sophisticated perfection. Beautiful natural marble elements combine with and sharply contrast the outstanding chrome base in a veritable symphony of modern style. Durable and one of a kind, Syrah measures 71" x 39" and…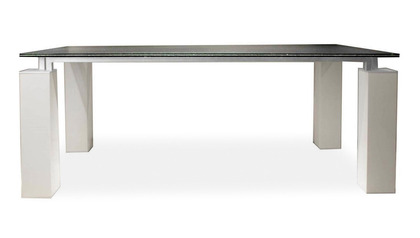 …Joie Dining Table is not just for stylish homes. This modern piece is perfect for offices and restaurants too with its glossy white legs and silver painted metal accents. It is available in either a clear greenish or smoke grey tinted crackled glass top to suit your taste. Easily seats 6 to 8 guests…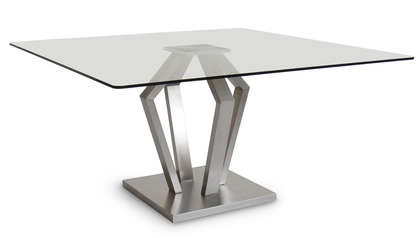 Crafted for style, the Aiden modern dining table offers a clear fusion of contemporary beauty and sharp geometric shapes. Aiden features striking structural details with its square tempered glass table top a statement-making brushed steel base. Seats 4-8 guests.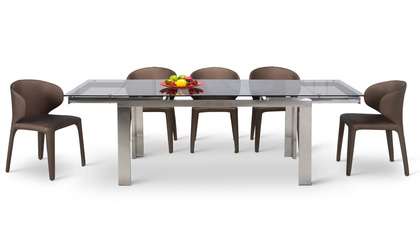 …dining table is the one you've been waiting for and a superb choice for any modern dining space. The Enzo will seat 8-10 guests comfortably with its generous 95 inch total length (includes 16 inch twin-leaf extensions). polished stainless steeld steel legs lift this high quality, smoked glass table…
The Avenza Dining Table allows you to create the perfect dining room. Its classic rectangular marble tabletop with grey veins is the epitome of elegance. The top is supported by a thick brushed stainless steel base with central cross member for extra stability and a modern flair. Comfortably…
…to your dining room. This contemporary dining table proves that form and functionality can co-exist in harmony. This dining set includes 6 contemporary dining chairs. Create a classic statement with the sophisticated Boston Dining Chair. Its formal vertical seat back is designed for comfort and…