End Side Tables Glass
SHOWING
1 - 12
OF 12 PRODUCTS
SORT LIST BY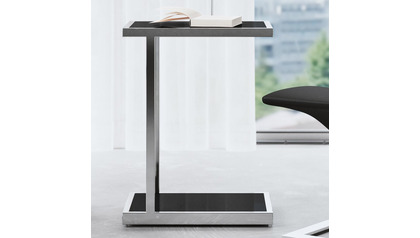 The Luton Side Table is a simple yet versatile side table. This straight forward design features opaque black or red tempered glass on the top and bottom shelf surrounded by a sturdy and well balanced polished stainless steel frame. Its c-shaped form and minimal base allow it to be nested under many…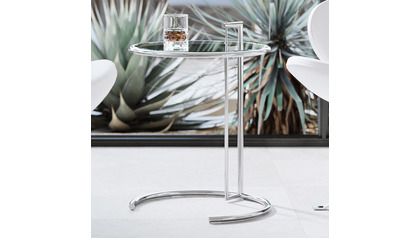 …space with the Aileen Side Table. Constructed from clear tempered glass and your choice of polished or brushed stainless steel, this side table channels simplicity, durability, and innovative sophistication in one piece. Round stainless steel tubing encloses the glass table top and is also echoed…
…the Zafiro Nesting Side Tables are space-saving, multi-functional set. The modular nature of the three individual nesting tables allow you to expand your available table top surface area or condense it when space is limited. The set features tempered smoked black glass tops and powder-coated…
…angular, the Zafiro Nesting Side Tables are space-saving, multi-functional set. The modular nature of the three individual nesting tables allow you to expand your available table top surface area or condense it when space is limited. The set features clear tempered glass tops with brushed stainless…

…angular, the Zafiro Nesting Side Tables are space-saving, multi-functional set. The modular nature of the three individual nesting tables allow you to expand your available table top surface area or condense it when space is limited. The set features clear tempered glass tops with polished stainless…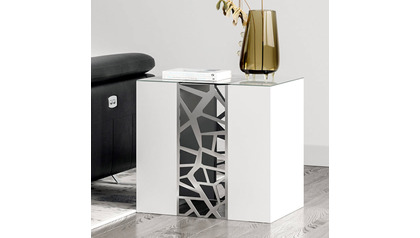 …the Liera end table. Its simple white high gloss lacquer cube is accented with intricate stainless steel geometric shapes on either side. A piece of thick, clear tempered glass completes the unique design and protects from spilled liquids for easy clean up. Pair this simple side table with the…
The Helix Side Table brings visual interest, modern flair, and basic funtionality to a whole new level. It features a simple circular table top and base of opaque black tempered glass, but the vertical structure of this modern piece is anything but typical. Eight circular polished stainless steel…
The Louie modern side table embodies the beauty of symmetrical structure and clean construction. Composed of oak wood grain veneer and clear tempered glass, it features a unique multi-level design conveying contemporary luxury. The Louie is the ideal conversation starter for any living area.
The stunning Etta Side Table features a solid design mixing black oak wood veneer, tempered glass accent on top and a brushed aluminum base. The Etta is a sophisticated marriage of simplicity and functionality. Matching coffee table, console table and TV stand also available.
…We intentionally crafted this amazing piece in classic mirror to reflect the color palette of your space. With an interior glass shelf for hidden storage, we know you'll fall in love with this end table again and again. Features a fully mirrored top and 3 sides to look great from any angle!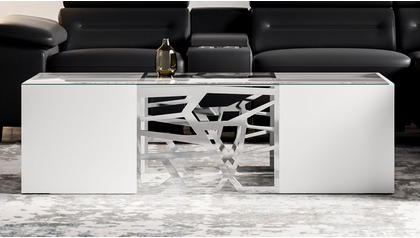 …steel cutouts on two sides that give the table an airy feeling. This is accented with the white high gloss lacquer finished sides and a clear tempered glass top that create an architectural piece that is both stylish and avant-garde. Pair it with the matching Liera end table for a striking vignette…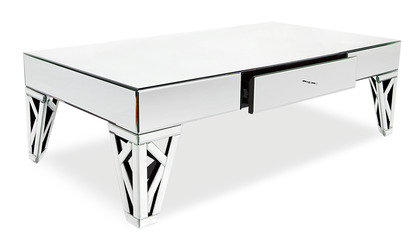 …details give this coffee table a sophisticated Hollywood regency look while providing a mirrored drawer on two sides for hidden storage space. Azure's reflective surface is ideal for complementing that special contemporary area rug and sectional. Pair with the matching end table or console in this…