Floor Lights
SHOWING
1 - 15
OF 15 PRODUCTS
SORT LIST BY
The beauty of the Eden Floor Lamp lies in the materials. A natural ash wood grain composes the tripod base of this lamp and is offset by a textured grey felt tapered drum shade. This simple and rustic design is finished off with a black and white fabric covered cord that adds a modern flare.
This dramatic sweep of satin steel illuminates any room with the brilliance of energy-efficient 24 Watt LEDs. The flat square tube extends more than 7 feet and offers a five-way switch to control the light from bright to intimate.
Cylindrical frosted sconces create a soft glow, accenting the modern design of the tubular brushed metal nickel arms on the Wand Floor Lamp. If you like a subtle contemporary look, this lamp is the perfect choice.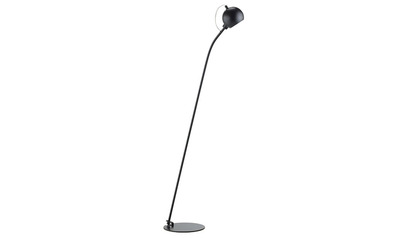 The Palla Floor Lamp is way beyond modern—it's the future of lighting. This lamp is slim and saves so much space, making it perfect for your compact yet luxurious apartment with its mid-sized dome lampshade delicately balanced on a thin column that you can tilt easily. Set on a stable and thick…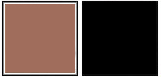 Black metal tripod floor lamp with a sleek, clean modern vibe. It features a matching fabric drum shade.
The Carry Floor Lamp by Seed Design marries utility with design. Not only is this lamp chic enough to spruce up any space it also serves as a great light source, it is strategically designed with a plate to hold daily essentials such as keys and coins. The Carry helps you achieve meticulous order in…
With a classic tripod stance, the Louise floor lamp offers plenty of design versatility. The black painted metal legs and fabric drum shade easily suit contemporary and transitional spaces, while the eco-friendly rubberwood leg tips soften the look for urban, casual, or updated lodge looks.
A trend-forward style with broad appeal, the Marlon Floor Lamp mixes vintage and modern materials. The grain of a white marble base adds a beautiful contrast to the smooth, shiny copper pole. An amber glass shade allows the included 40 Watt vintage bulb to shine through. This chic design is finished…
…use leveling feet in case your floor is uneven and even includes optional brackets for wall mounting. The Hayes collection comes in a variety of finishes to match every office, including the smooth light stained American cherry wood veneer featured here. The light cherry finish matches a wide…
A smart and stylish way to light up a seating area, the Bowery Arc Lamp provides overhead lighting that can be controlled with an adjustable arm. Aside from functional assets, an brushed steel finish is paired with a white marble base to display striking style. An 100 Watt bulb shines beautifully…
A smart and stylish way to light up a seating area, the Bowery 3-Arm Arc Lamp provides overhead lighting that can be controlled with three adjustable shade arms. Aside from functional assets, a brushed steel finish is paired with a white marble base to display striking style. Three 60 Watt bulbs…
…how easily you want to be able to engage the tilting. The knee-tilt mechanism is placed closer to the seat front which helps keep your feet on the floor while reclining mainly the backrest instead of the whole chair. This prevents the rocking chair effect and helps keep your feet on the ground while…
…this Irus Floor Lamp. This tall lamp shade is shaped to resemble a tube and needs two bulbs to wrap the room in a soft, ethereal glow. It comes with a dimmer switch and is supported by a wraparound X-shaped stand with disc base. Place it in a corner for a nice soft background lighting or beside your…
…serves as a great light source, it is strategically designed with a plate to hold daily essentials such as keys and coins. The Carry helps you achieve meticulous order in a fast-paced society, a must-have for any modern lifestyle. The Carry series is available in two versions: Floor and Desk. The…