Glass Desk
SHOWING
1 - 14
OF 14 PRODUCTS
SORT LIST BY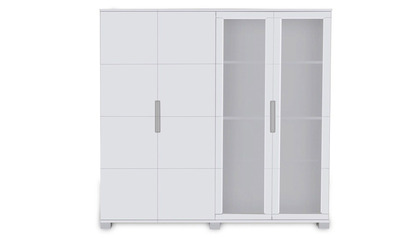 …versatile. The storage unit is a perfect companion piece for our modern desks as well as any contemporary living or office space. The spacious unit is divided into two double cabinets, one with solid doors and the other with clear glass doors framed in wood. Inside there are three height adjustable…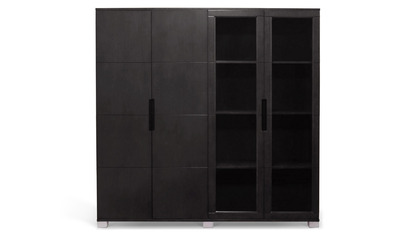 …versatile. The storage unit is a perfect companion piece for our modern desks as well as any contemporary living or office space. The spacious unit is divided into two double cabinets, one with solid doors and the other with clear glass doors framed in wood. Inside there are three height adjustable…
…use, the Etta Console Table features a tempered glass top, a built-in drawer, and ample open storage. The Etta is constructed with black stained oak wood grain veneer. The compact size and features make it a great entryway piece or an alternate desk. This versatile piece is a solid design that pairs…
Give your home office a modern look with the Noyce Workstation. Providing an ample amount of workable space, this unique workstation is constructed with tempered glass and a sturdy metal frame. Make the most of your workspace with the Noyce Workstation today!

…from any angle. This stylish, retro piece will set your office setting apart in the most novel way. Featuring hairpin legs and a walnut finish this desk is great for small spaces, even has book nook! Set atop a sleek, bent-wood is clear tempered glass, perfect for admiring the richness of wood.
…The regular bell-shaped shade is made of faux silk, while the transparent glass base features a softly rounded bottom that's reminiscent of 1920s glam combined with Moroccan elements. It comes with a stable metal base. Set it on top of a small dresser or a glass end table beside a large sectional.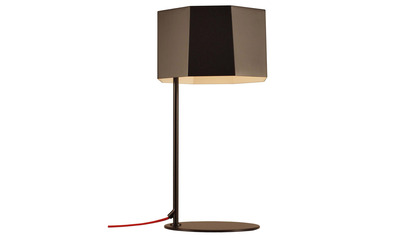 The Zhe Table Lamp by Seed Design is inspired by a wood from Asia that is as hard as rock. The metal lampshade is meticulously and painlessly hand welded to resemble a cluster of rocks together. The wooden stoppers under each frosted diffuser not only introduce the warm elements of wood, but…

…for any elegant living or office space. The spacious cabinet is divided into two double cabinets, one with solid doors and the other with clear glass doors framed in wood. Inside there are height adjustable shelves on either side. The dual sides are great for displaying books and keepsakes on one…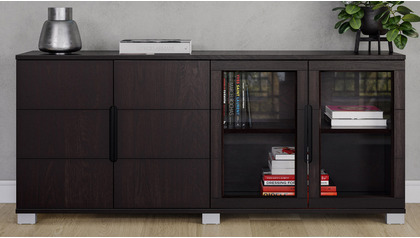 …buffet for any elegant living or office space. The spacious unit is divided into two double cabinets, one with solid doors and the other with clear glass doors framed in wood. Inside there are height adjustable shelves on either side. The dual sides are great for displaying books and keepsakes on…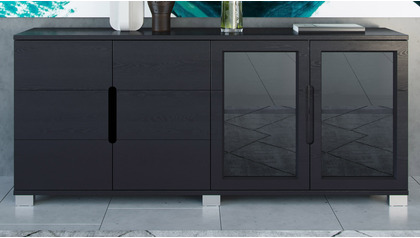 …buffet for any elegant living or office space. The spacious unit is divided into two double cabinets, one with solid doors and the other with clear glass doors framed in wood. Inside there are height adjustable shelves on either side. The dual sides are great for displaying books and keepsakes on…
…buffet for any elegant living or office space. The spacious unit is divided into two double cabinets, one with solid doors and the other with clear glass doors framed in wood. Inside there are height adjustable shelves on either side. The dual sides are great for displaying books and keepsakes on…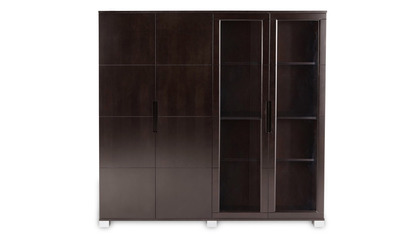 …versatile. The storage unit is a perfect companion piece for our modern desks as well as any contemporary living or office space. The spacious unit is divided into two double cabinets, one with solid doors and the other with clear glass doors framed in wood. Inside there are three height adjustable…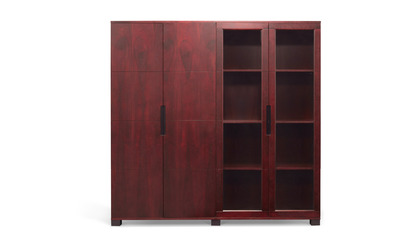 …versatile. The storage unit is a perfect companion piece for our modern desks as well as any contemporary living or office space. The spacious unit is divided into two double cabinets, one with solid doors and the other with clear glass doors framed in wood. Inside there are three height adjustable…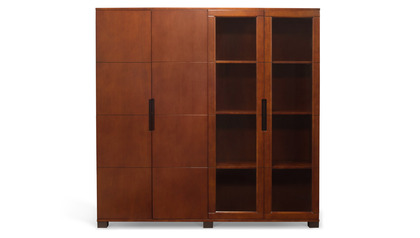 …versatile. The storage unit is a perfect companion piece for our modern desks as well as any contemporary living or office space. The spacious unit is divided into two double cabinets, one with solid doors and the other with clear glass doors framed in wood. Inside there are three height adjustable…