Hide
SHOWING
1 - 15
OF 15 PRODUCTS
SORT LIST BY
Natural India cow hide and microsuede throw pillow with down insert. Alternative inserts sold separately.
…piece does double duty as, not only a coffee table, but also as a TV console stand. The open concept cubist design provides ample storage space to hide remotes, reading materials or a myriad of other necessities. The Miles Coffee Table will delight the mid-century modern lover in all of us with its…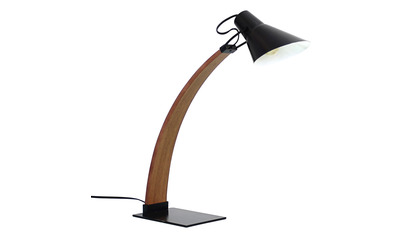 …the help of the Neville Table Lamp. It has a sturdy and spacious cone shade that offers focus and adequate lighting. It is supported by an arched wood neck cleverly designed to hide the lamp wires and supported by a simple rectangular base. Place it on top of your desk to increase your productivity.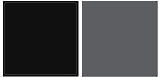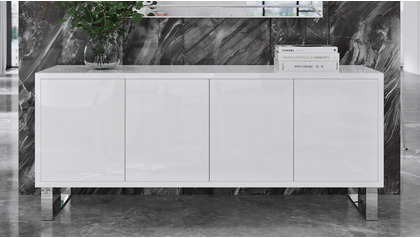 …you'll find two clear tempered glass adjustable height shelves as well as two concealed drawers for cutlery or odd and ends. Two hidden port holes for wire management also make it a great place to hide away unsightly electronics. Add the Neve sideboard to any room to boost storage space and style.
…in wood. Inside there are height adjustable shelves on either side. The dual sides are great for displaying books and keepsakes on one side while hiding extra paperwork or supplies behind the other. The finish is a light stained American cherry wood veneer with contrasting matte black painted wood…
…in wood. Inside there are height adjustable shelves on either side. The dual sides are great for displaying books and keepsakes on one side while hiding extra paperwork or supplies behind the other. The finish is a smooth dark stained American walnut wood veneer with silver painted wood feet that…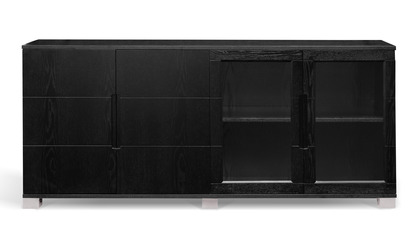 …in wood. Inside there are height adjustable shelves on either side. The dual sides are great for displaying books and keepsakes on one side while hiding extra paperwork or supplies behind the other. The finish is a black stained open grain American oak wood veneer with silver painted wood feet that…
…in wood. Inside there are height adjustable shelves on either side. The dual sides are great for displaying books and keepsakes on one side while hiding extra paperwork or supplies behind the other. The finish is a mahogany stained American walnut wood veneer with matte black painted wood feet that…
…in wood. Inside there are height adjustable shelves on either side. The dual sides are great for displaying books and keepsakes on one side while hiding extra paperwork or supplies behind the other. The finish is a smooth matte white lacquer with silver painted wood feet that coordinate perfectly…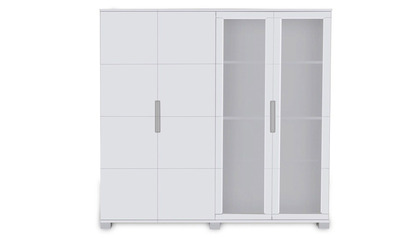 …wood. Inside there are three height adjustable shelves on either side. The dual sides are great for displaying books and keepsakes on one side while hiding extra paperwork or supplies behind the other. The finish is a smooth matte white lacquer with silver painted wood feet that coordinate perfectly…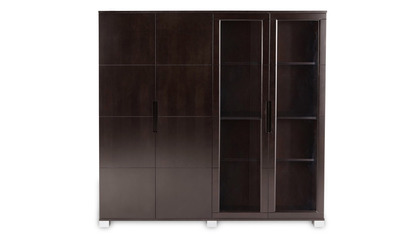 …wood. Inside there are three height adjustable shelves on either side. The dual sides are great for displaying books and keepsakes on one side while hiding extra paperwork or supplies behind the other. The finish is a dark stained American walnut wood veneer with contrasting silver painted wood feet…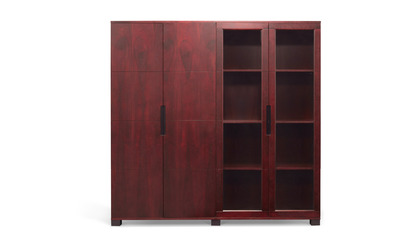 …wood. Inside there are three height adjustable shelves on either side. The dual sides are great for displaying books and keepsakes on one side while hiding extra paperwork or supplies behind the other. The finish is a mahogany stained American walnut wood veneer with contrasting matte black painted…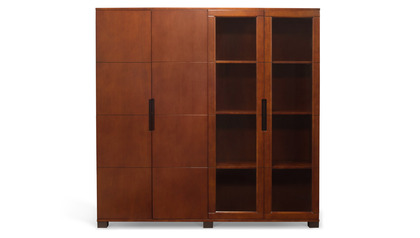 …Inside there are three height adjustable shelves on either side. The dual sides are great for displaying books and keepsakes on one side while hiding extra paperwork or supplies behind the other. The finish is a light stained American cherry wood veneer with contrasting matte black painted wood…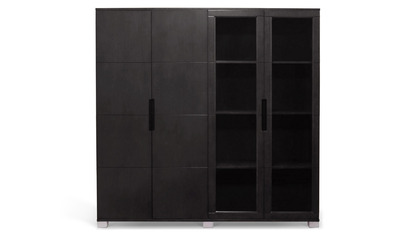 …Inside there are three height adjustable shelves on either side. The dual sides are great for displaying books and keepsakes on one side while hiding extra paperwork or supplies behind the other. The finish is a black stained open grain American oak wood veneer with silver painted wood feet that…
…lacquer on both its' two spacious front drawers and the solid back piece. Above the set of drawers is a large open storage space that is great for hiding items you still need quick access to like remotes or magazines. The exquisite design is finished off with contrasting top and bottom layers of…