Home Bar
SHOWING
1 - 12
OF 12 PRODUCTS
SORT LIST BY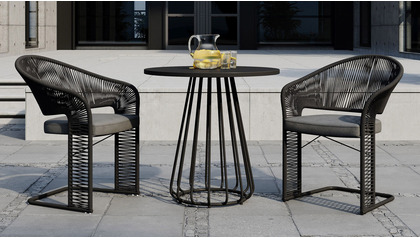 The Gale Dining Table Set is the social butterfly of our outdoor collection. Whether a brunch date or a romantic poolside dinner, this dining set will be the in the center of it all. The stainless steel table frame is protected with Tiger© Powder Coating in either Black or White, using a three step…
…are also wrapped in leatherette and accented with a polished stainless steel crossbar for added stability. An excellent choice for your home bar top, the Jillian Bar Stool is a transitional piece that can lend itself well to a variety of different themes and styles. Pair it with the matching dining…

…360 degrees freely and includes a tubular chrome wrap around footrest. A gas lift adjusts the height and makes this stool the perfect fit for any countertop or bar height table. Transform your home into a palace of relaxation with the Chateau Bar Stool. This product is suitable for indoor use only.
…the Jazz is the perfect fit for any countertop or bar table. The sleek brushed stainless steel trumpet base provides excellent support while being a great match to stainless kitchen appliances. Add some harmony to your home with the Jazz Bar Stool today! Also available with a round flat base.…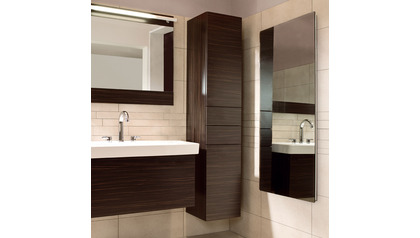 …Glass heating systems from WarmlyYours look great in any room in your home, and are not only energy efficient, but they're stylish and sleek. Lending an air of class and elegance to any home, this beautiful design provides your home with the benefits of infrared heating. They can be fixed to a wall…
…steel finish to ensure lasting beauty and durability. It has 8 sleek horizontal bars that can easily dry and warm large towels or bathrobes. Designed as a freestanding unit, giving you the flexibility to use it in virtually any room of your home bathroom, laundry room, or even in a dorm room.
The Gale Dining Table is the social butterfly of our outdoor collection. Whether a brunch date or a romantic poolside dinner, this dining table will be the in the center of it all. Made with Tiger© Powder Coating the stainless steel frame is coated using a three step process that will defend from…
The Lona are what outdoor dining dreams are made of. This extension table will rock your next gathering with its sliding extension mechanism. This allows for a smooth and seamless experience to accommodate 6-8 guests. The aluminum frame and aluminum top coloring are created by a three-step process…
…is made from timeless birch coated in luxurious acrylic lacquer and made more special by chrome bar pulls. Spacious enough for all your clothes and everything else, this unit also has laminated interior finish for a dust-proof and easy storage. The perfect piece of furniture for any modern home.
WarmlyYours Metropolitan Towel Warmer is manufactured with a flawless polished finish providing lasting beauty and durability. With 10 sleek horizontal bars, it can easily dry and warm large towels or bathrobes. The Metropolitan comes with a programmable timer, allowing you the flexibility to set it…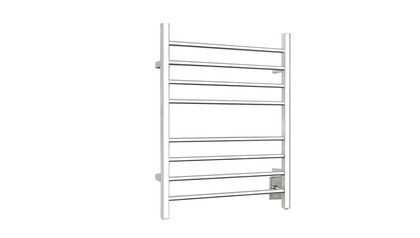 The Sierra Towel Warmer is manufactured with a flawless polished finish providing lasting beauty and durability. With 8 sleek horizontal bars, it can easily dry and warm large towels or bathrobes. The Sierra comes with a programmable timer, allowing you the flexibility to set it in advance so your…
Ember Glass Radiant Panel line captivates with its slim design and elegant appearance. Every panel comes with an assembly help on the backside which allows easy vertical or horizontal application. Zone heating, the fact that you are in control of where and when you want heating means, you can make…