Key
SHOWING
1 - 12
OF 12 PRODUCTS
SORT LIST BY
The Key Storage Ottoman provides both style and functionality. This simple, yet stylish ottoman provides hidden storage space for your convenience. Upholstered in a durable leatherette, this compact piece is easy to clean and you will enjoy for years to come.
…enough to spruce up any space it also serves as a great light source, it is strategically designed with a plate to hold daily essentials such as keys and coins. The Carry helps you achieve meticulous order in a fast paced society, a must-have for any modern lifestyle. The Carry series is available…
The Nantucket Collection's striking patterns may draw you into a room, but it is the incredibly soft surface that will keep you there. Whether you are kicking your shoes off after a long day of work or just enjoying a lazy Sunday, your feet will appreciate the comfy microfiber feel. With a surface…
…feet, a Newton feels right at home in any room. Custom French stitching and beautiful tufting complete a look that will have all of your guests gaping in envy. Comfortable, versatile and undeniably at the top of its class, Newton is the key to your design solutions. Includes Matching Ottoman.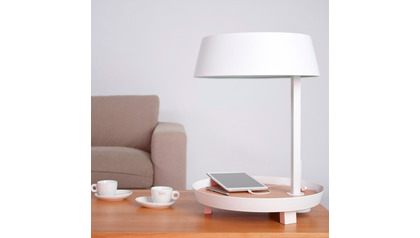 …enough to spruce up any space it also serves as a great light source, it is strategically designed with a plate to hold daily essentials such as keys and coins. The Carry helps you achieve meticulous order in a fast paced society, a must-have for any modern lifestyle. The Carry series is available…
The Piano Leather Kids Bed is perfect for your budding musician. Complete your child's music-themed room with this bed with ebony and ivory keys decorating the footboard. The headboard is shaped in a classical piano top and comes with comfortable padded sides. This spacious twin bed features a…
…workplace. You can keep your office clutter-free with its ample storage, and keep sensitive documents away from prying eyes with its handy lock and key. It's also a perfect place to put that pesky printer taking up room on your desk. Inside there is a single shelf with multiple options for mounting…
…workplace. You can keep your office clutter-free with its ample storage, and keep sensitive documents away from prying eyes with its handy lock and key. It's also a perfect place to put that pesky printer taking up room on your desk. Inside there is a single shelf with multiple options for mounting…
…workplace. You can keep your office clutter-free with its ample storage, and keep sensitive documents away from prying eyes with its handy lock and key. It's also a perfect place to put that pesky printer taking up room on your desk. Inside there is a single shelf with multiple options for mounting…
…workplace. You can keep your office clutter-free with its ample storage, and keep sensitive documents away from prying eyes with its handy lock and key. It's also a perfect place to put that pesky printer taking up room on your desk. Inside there is a single shelf with multiple options for mounting…
…workplace. You can keep your office clutter-free with its ample storage, and keep sensitive documents away from prying eyes with its handy lock and key. It's also a perfect place to put that pesky printer taking up room on your desk. Inside there is a single shelf with multiple options for mounting…
…steel lines dissecting the design into triangular patterns. Perfect for displaying framed photos or as a landing spot for your essentials such as keys, wallet, and phone, the Plaza Console Table succeeds in being radical in design but practical at the same time. Use it in your entryway, as a console…