Led
SHOWING
1 - 5
OF 5 PRODUCTS
SORT LIST BY
Light up any workspace in a flash by simply touching the chrome surface of this ultra-modern lamp. Simple to use activation, a unique crescent shape, and an enhanced super-bright 3W LED light, make the Swipe Touch Desk Lamp an amazing addition to any home or office.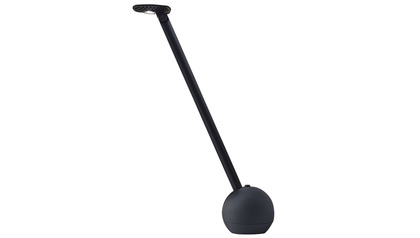 The appropriate desk lamp makes a great difference to your comfort while working, reading, or relaxing at the end of the day. The Kiu LED Desk Lamp provides not only comfortable and soft light but a modern minimalist design with a compact head and round base. Each end is connected with a slim neck…
This dramatic sweep of satin steel illuminates any room with the brilliance of energy-efficient 24 Watt LEDs. The flat square tube extends more than 7 feet and offers a five-way switch to control the light from bright to intimate.
…time. Without any hesitation, time is constantly moving forward second by second. Creating sculptural geometry, Ticktock is coated with sleek matte black paint, and connected to a power source by a red textile cord. The strategic use of LED makes this modern lighting environmentally sound as well.
The Square Table Lamp by Seed Design exemplifies how the simplest of designs are always effortless and evolving. Square incorporates LED lighting which efficiently requires less power and environmentally saves 80% energy. This lamp offers impressive flexibility that allows you to rotate its shade…