Living Room Lamps
SHOWING
1 - 10
OF 10 PRODUCTS
SORT LIST BY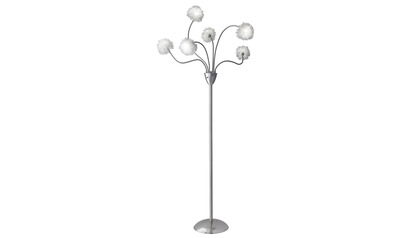 A statement piece for living room, bedroom. The Pompom lamp features adjustable gooseneck arms. The aluminum wire paper clip shades produce a glistening effect when lamped with the 25 Watt tube bulbs.
…Dugui Table Lamp exudes a vintage feel to it, but this is not your grandmother's regular lamp. The tall cylinder lamp shade is made from a combination of linen and finial, while the round base is coated in sleek and durable. Illuminate your reading area or a corner of your living room with this…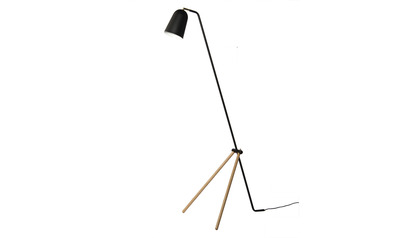 …Masai Floor Lamp is a masterpiece when it comes to ambient lighting and chic design. Illumine a bedroom or living room with its cone-shaped lampshade mounted on a long slim rod that also houses the lamp's cord. Its angular easel-like base offers stability and balances this stylish lamp. Place it…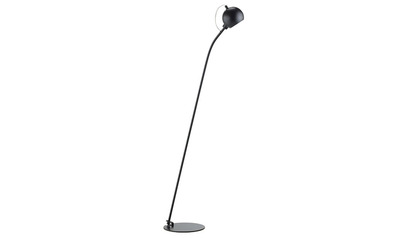 …for your compact yet luxurious apartment with its mid-sized dome lampshade delicately balanced on a thin column that you can tilt easily. Set on a stable and thick round disc base while the cord is looped discreetly inside the slim column. Perfect for your minimalist living room or beside your bed.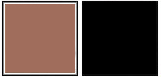 The Piet Square Table Lamp adds a pop of color to any bedroom, living room or office! With its unique multi-colored square base reminiscent of Piet Mondrian's famous paintings, and a white faux silk shade, the Piet is sure to catch anyone's eye. Place on top of a bedside table or a pair on top of a…
The Lucido Table Lamp's elegant design will definitely impress you with one glance. With its sleek linen barrel shade and magnificent marble base the Lucido is stable, yet stylish. The Lucio fits perfectly in any living room, office, or reception area, and is sure to impress.
…Pendant Lamp. This 4 piece lighting set features a dome-shaped lampshade cut at the bottom that houses the light bulb, making it easy to reach in case it needs to be replaced or cleaned. Made from coated metal and attached to a cord that you can hang in your living room or dining room. Perfect for…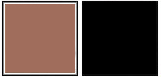 Give a living room or hallway a fresh and modern feel with the Malmo Console Table. It features a clear glass top and a separate wooden shelf that seem to hover at the middle. This lovely piece is set on brushed stainless steel legs. Place a couple of books, lamps, and mementoes on the top and…
…in the spacious soft-closing drawers. The simple flat top is accented with a beveled edge and is perfect for adding a reading lamp. Complement this piece with the Vortice Accent Chest for a cohesive look in your bedroom or use it as a side table to match the Vortice Coffee Table in your living room!
With a rounded triangular aesthetic, the Stier Side Table provides ample space to place your drink and/or a small lamp. The guitar pick shaped top in wood veneer has a delicately curved bevel edge that enhances the simple shape. This is held up by three minimalist steel pillars. Below, a bottom…