Metal Bar Stools
SHOWING
1 - 11
OF 11 PRODUCTS
SORT LIST BY
Stainless steel is the most durable and easy to maintain metals around. The Paola is our only 100% adjustable barstool. Fall in love with the curvaceous seat and sturdy base.
Enter a new era of bar stool design with the Clair Bar Stool. The clear acrylic seat of the bar stool gives it a sleek and contemporary look. The seat rotates 360 degrees, is attached to a chrome stem and footrest, and has adjustable height hydraulics so you can adjust the seat to suit your needs.
…Bar Stool. You and your guests can now sit comfortably on its padded seat with low backrest and upholstered with resilient fabric in different colors. The height is completely adjustable and the seat is supported by a thick steel pole with a disc base. Sitting atop the chair is easy with the metal…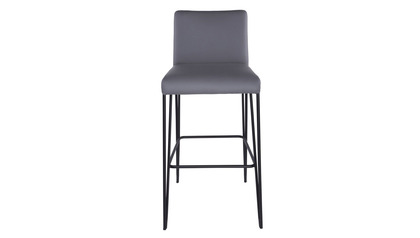 The Ishkhan Bar Stool blends in your overall design but still manages to stand out with its unique detail. Be comfortable as you chat with your friends while having a drink on this bar stool that is upholstered with premium foam and soft leatherette over the seat and back. The metal hairpin legs…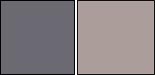 Make a statement with the Crete Bar Stool. A slick clear acrylic seat and chrome base, combine with the flow of the design to create the ultimate contemporary look. The adjustable height is suitable for both counter and bar height tables.
…kitchen or bar is a fun affair with the Anders Bar Stool. Have breakfast on the kitchen counter or a drink with your friends while seated on this padded and upholstered seat with low-profile back. The low armrests extend from the backrest and the seat is supported by a thick round metal pole and a…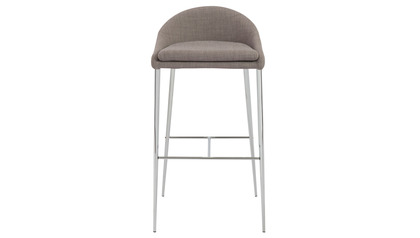 Most bar stools are notoriously uncomfortable, but not this one. The Sally Bar Stool (Set of 2) is a unique piece of furniture that you can add to your home or your business as it is padded and upholstered in premium materials. The seat and low backrest are set on top of slim metal frame with…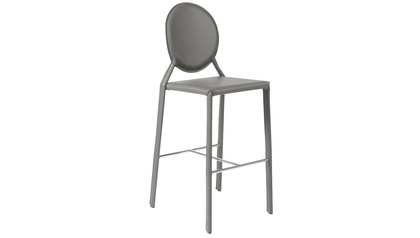 The Leon Bar Stool (Set of 2) is the perfect piece of furniture for a trendy bar aimed for the young and hip. It features a low profile backrest in the shape of a slightly curved disk and a simple square seat supported by long slim legs with a slim metal footrest. Covered in smooth and supple…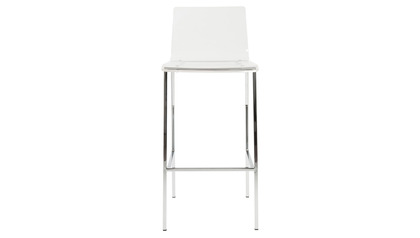 Meet Sia. A collection of practically shaped chairs and stools with one-piece clear acrylic seats and backs. When clean and simple is at the top of your list Sia should be too. Acrylic seat and back are 1/2" thick.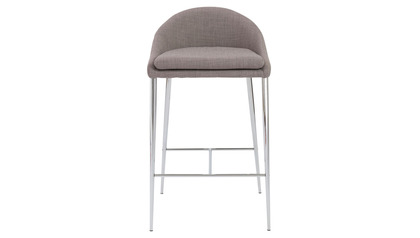 Your home simply exudes a modern and comfy vibe when you add the Sally Counter Stool (Set of 2) to your kitchen. The spacious seat and low backrest are set on top of slim yet strong metal frame with footrests. The seat is cushioned and upholstered in textured fabric that you can easily clean.…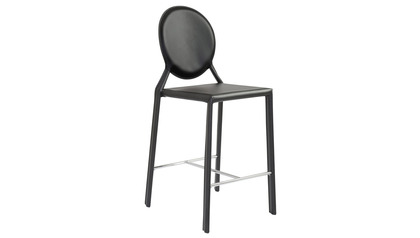 …of the Leon Counter Stool (Set of 2) makes it an inviting piece that evokes lazy Saturday brunches at home or good times with friends. It features a low profile backrest in the shape of a slightly curved disk and a simple square seat supported by long slim legs with a slim metal footrest. Covered in…