Metal Side Table
SHOWING
1 - 12
OF 12 PRODUCTS
SORT LIST BY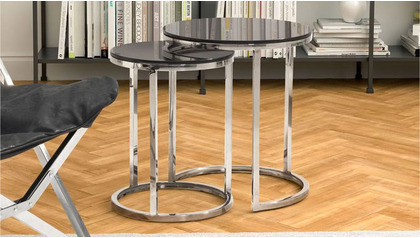 …Zilarra Side Table Set is made just for the modern home with its smooth as silk black tempered glass top and sleek metal base. The dark glass table top is cut to a perfect circle and set on durable base that can be stacked together to save space. Set these nesting tables together on one side of your…
…The supporting column can be extended to multiple heights by simply lifting the top and placing a metal pin into one of the holes at the desired place. Effectively combining straight lines and spherical forms into a masterpiece of utilitarian beauty, the Aileen Side Table is truly a modern classic.
…you additional space to stash your reading materials etc. Choose between walnut with matte java lacquered steel or gray stained acier wood with polished onyx supports. Pair your Stier Side Table with the coordinating Stier Nesting Coffee Tables to add classy modern style to any room. Made in Brazil.
Metallic and natural design elements are seductively combined to create our fabulous Rivera Coffee Table. The sturdy frame is forged aluminum and the polyethylene faux wood slats are suitable for all weather protection. Just sit back, relax, and let The Rivera Collection give you the outdoor…
Marvel at the beauty of the Maizeni Table Lamp. Designed with an angled wire bottom in classic teardrop shape, the Maizeni is sure to add a touch of funky geometric design to any space. Pair the Maizeni with a glossy white or wood side table to make your space pop with modern design.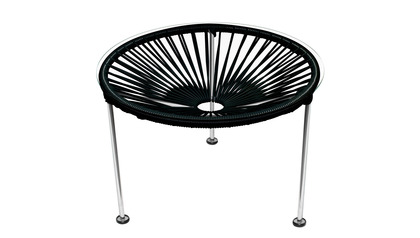 The Zica table - with tempered glass top is a contemporary, small, circular side table suitable for indoors. Composed of a tripod metal base and table-top woven with vinyl cord. Coordinates well with our many vinyl cord chairs. The galvanized steel is rust resistant and the very durable yet…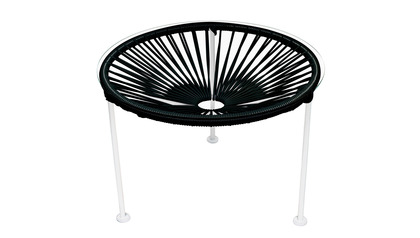 The Zica Table with tempered glass top is a contemporary, small, circular side table suitable for indoors and out. Composed of a tripod metal base and table-top woven with vinyl cord. Coordinates well with our many vinyl cord chairs. The galvanized steel is rust resistant and the very durable yet…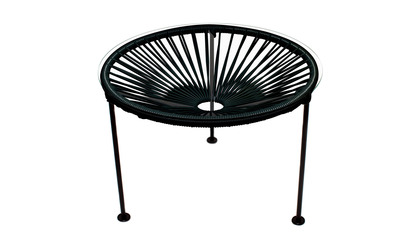 The Zica Table with tempered glass top is a contemporary, small, circular side table suitable for indoors and out. Composed of a tripod metal base and table-top woven with vinyl cord. Coordinates well with our many vinyl cord chairs. The galvanized steel is rust resistant and the very durable yet…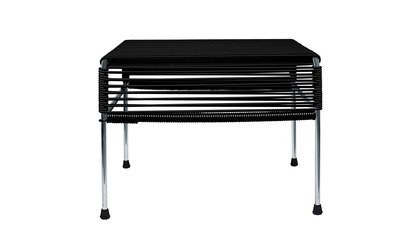 …ottoman or side table suitable for indoors. Composed of a metal base woven with vinyl cord. Coordinates well with our many vinyl cord chairs. The galvanized steel is rust resistant and the very durable yet flexible, UV protected vinyl will stay colorfast for years. This table is weatherproof,…

…or side table suitable for indoors and out. Composed of a metal base woven with vinyl cord. Coordinates well with our many vinyl cord chairs. The galvanized steel is rust resistant and the very durable yet flexible, UV protected vinyl will stay colorfast for years. This table is weatherproof,…

…or side table suitable for indoors and out. Composed of a metal base woven with vinyl cord. Coordinates well with our many vinyl cord chairs. The galvanized steel is rust resistant and the very durable yet flexible, UV protected vinyl will stay colorfast for years. This table is weatherproof,…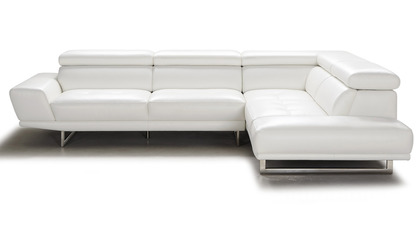 …side chaise. With its' wrap-around backrests the Posh allows you the freedom to use the chaise as extra seating for guests or a place to relax with your feet up. It includes sleek metal floating legs and a sturdy wood frame. Pair with a tufted armchair and a clear glass coffee table and side table…