Mid Back
SHOWING
1 - 11
OF 11 PRODUCTS
SORT LIST BY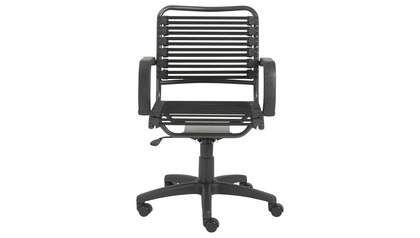 From the corner office to the conference room, the Bobbie Mid Back Office Chair is the perfect seating solution for hardworking individuals. It features a cool seat and mid-profile backrest made of black bungee straps, plus wide and sturdy armrests. Seat height is fully adjustable and features a…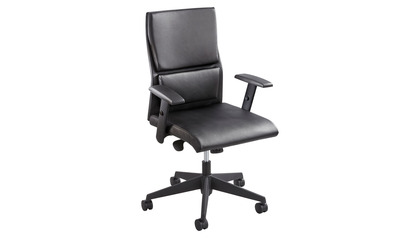 The Tuvi Mid Back Executive Chair evokes authority and sophistication with overall design. The back is padded and separated into double panels that hugs your spine, improving your posture in a comfortable way. With wide armrests and padded square seat upholstered in smooth, supple leather. It comes…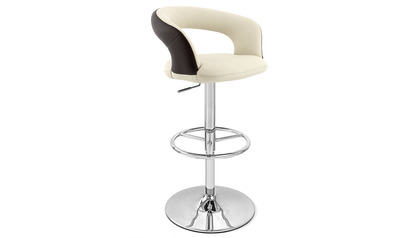 The Monza Bar Stool is an undeniable eye-catcher. The ingenious design features a circular wrap around mid height backrest with an opening below that gives the seat more depth for relaxing back in. The extremely comfortable curved seat frame is cushioned with high density and upholstered in premium,…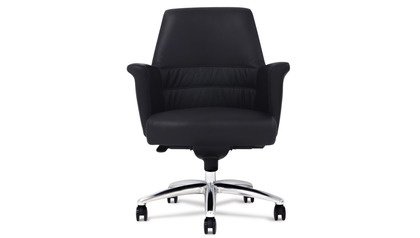 …transitions from fully upright at 90 degrees and tilting all the way back to 120 degrees. You can also lock the reclining position so that it will only go back to a certain point and you don't have to worry about reclining farther back than is desired. There is also a tension knob that adjusts the…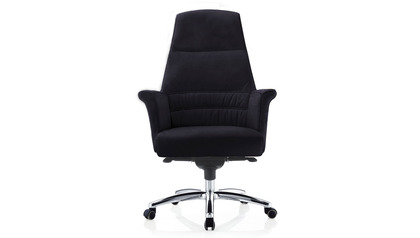 …transitions from fully upright at 90 degrees and tilting all the way back to 120 degrees. You can also lock the reclining position so that it will only go back to a certain point and you don't have to worry about reclining farther back than is desired. There is also a tension knob that adjusts the…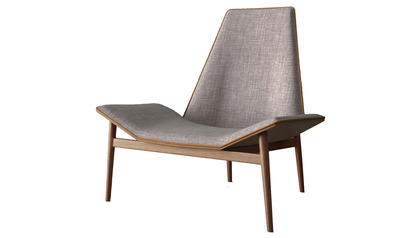 …design of the Kam Lounge Chair. This angled piece of art features a wide seat extended at the side with a high backrest tapered at the top. Balanced durable frame with teak finish and upholstered in high quality raw linen at the front plus premium leather at the back with durable seam at the middle.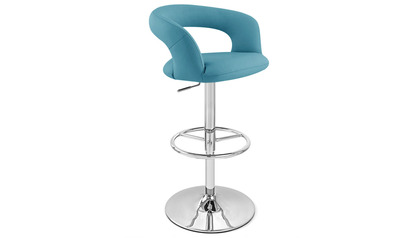 The Monza Bar Stool is an undeniable eye-catcher. The ingenious design features a circular wrap around mid height backrest with an opening below that gives the seat more depth for relaxing back in. The extremely comfortable curved seat frame is cushioned with high density and upholstered in premium,…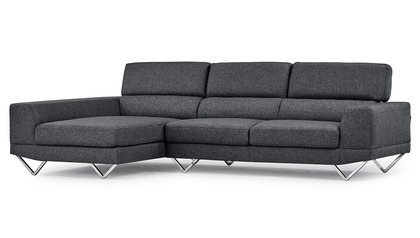 …Sofa features a contemporary charcoal gray fabric, striking polished chrome v-shaped legs, and elegant lines evoking mid-century modernity. The extra lumbar support in the back cushion are the definition of comfort and relaxation, and are the perfect addition to any sophisticated living room.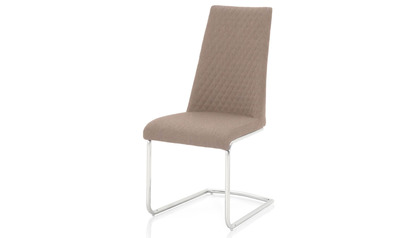 …experience with this visually striking Picon Dining Chair (Set of 2). This upholstered chair exudes a definite mid-century vibe with its straight back and plush seat. It has a heavy-duty steel frame and base, while the backrest features a unique diamond pattern that makes this chair totally…
The Giaccomo Dining Chair provides you with an additional versatile seating option that is comfy and stylish. It has a mid-profile back with seamed panels and upholstered in a contract grade polyester fabric in a variety of greys. The seat is set on top of an X-shaped brushed stainless steel legs.…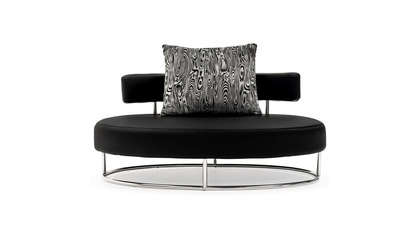 …will add alluring charm to any foyer, living room or bedroom sitting area. It is upholstered in your choice of black, white or red rich microfiber leather and finished with a polished chrome tubular steel base and sleek seat back. Includes one 27" x 20" silver and black fabric throw pillow as shown.