Modern Dining Table Set
SHOWING
1 - 11
OF 11 PRODUCTS
SORT LIST BY
…to linger at the dinner table with the Stylish Bianco Modern Dining Table. This contemporary table features a distinctive metal frame with a rich marble finish. The Bianco Modern Dining Table has a beautiful marble top set upon a durable metal base. Our contemporary table collection will surely be…
…dining set includes your choice of six, eight or ten of our Charlotte Dining Chairs. We can't say enough about the simple, chic Charlotte Dining Chair. It features a classic high back with tufted black leatherette upholstery and thin but sturdy polished stainless steel legs. The Enzo Dining Table…
…to come! Table top is made from naturally harvested marble and may show slight variations in color. If you have questions about a particular color, please contact our showroom or ask one of our designers. This dining set also includes your choice of six or eight of our modern white Charlotte dining…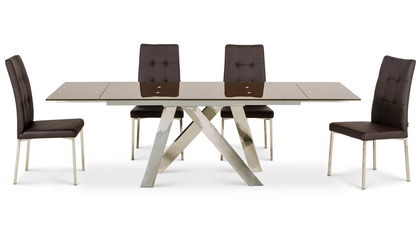 …both leaves extended, the table totals 94 inches in length which is perfect for seating an impressive ten guests! To complete this set, we have included your choice of six, eight or ten of our brown Charlotte Dining Chairs. The Charlotte offers all the perks of modern seating with a few unique…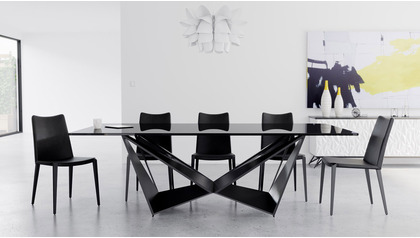 The Serra 94 Inch Dining Table Set lives up to its' name which is an homage to the famous minimalist sculptor whose imposing steel structures seem to defy both gravity and logic. This deceptively simple table features a powder-coated matte black steel base of four open triangles that balance…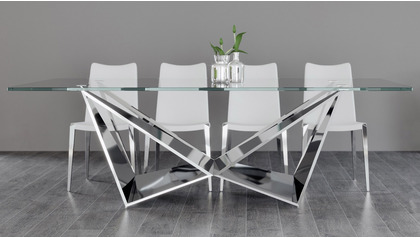 The Serra 94 Inch Dining Table Set lives up to its' name which is an homage to the famous minimalist sculptor whose imposing steel structures seem to defy both gravity and logic. This deceptively simple table features a polished stainless steel base of four open triangles that balance together to…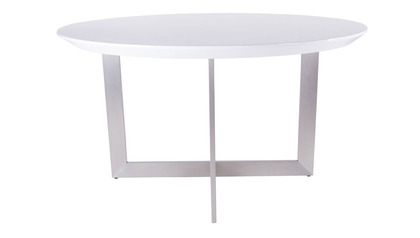 …angles of the Giaccomo 54-Inch Round Dining Table exude harmony and modern vibe. It features a round top with reverse beveled edge set on a cross-shaped brushed stainless steel base. Invite a couple of friends over or simply have fun with your family of four over dinner on this classic dining table.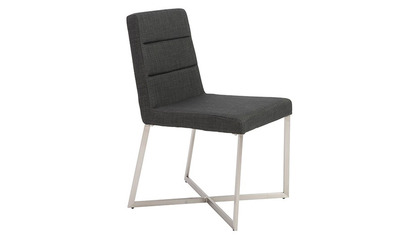 …grade polyester fabric in a variety of greys. The seat is set on top of an X-shaped brushed stainless steel legs. Create a homey atmosphere at the office or a modern vibe at home with this chic Giaccomo. Matches the Gnocchi Dining Table. Contract Grade. Suggested seat capacity is 250 pounds.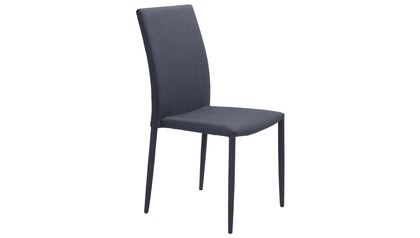 …to your dining room with the four piece Jadrien Dining Chair Set. Remarkable in its simplicity and refinement, this chair boasts of a long rectangular backrest plus padded and upholstered square seat set on top of slim yet durable legs. Let it blend in by mixing it with a dark colored dining table.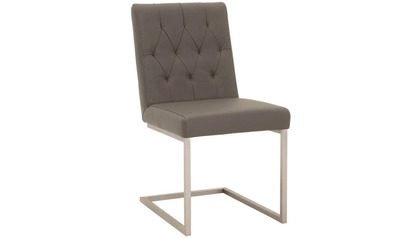 Modern craftsmanship and traditional comfort define the Jesper Top Grain Leather Dining Chair. Its diamond pattern tufted seat back exudes a classic design while assuring the most modern comfort with its' all over slate grey top grain leather upholstery. The brushed stainless steel cantilevered…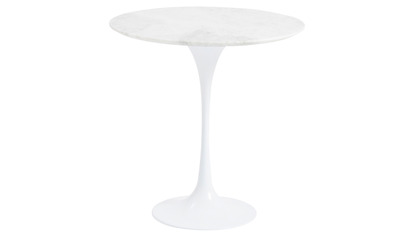 A close cousin to the Cecily Dining Table, the top of the side table is 20" in diameter. Same marble or matte white top and delicate molded support. This one is more suited for cocktails and casual settings, and yet it brings the complete ultra modern look along with it.