Modern White Couches
SHOWING
1 - 11
OF 11 PRODUCTS
SORT LIST BY
…home or office. The innovative design boasts sleek, simple, soft lines that maximize style and relaxation. It is available in your choice of bright white, jet black, taupe brown and light grey microfiber leather with a leatherette match on the sides and back. The cushioned design is built on top of…
The Fenix Ottoman is a versatile stool that can work well in contemporary, modern, or transitional settings. Upholstered in simple black or white leatherette this ottoman looks elegant and refreshingly chic. Shiny polished stainless steel legs intersect smoothly to create a stable and sleek look.…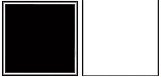 The Fenix Ottoman is a versatile stool that can work well in contemporary, modern, or transitional settings. Upholstered in simple black or white leatherette this ottoman looks elegant and refreshingly chic. Brushed stainless steel legs intersect smoothly, lending a graceful matte finish to its…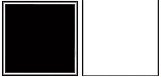 …simple, soft lines that maximize style and relaxation. The group consists of a sofa, loveseat, and armchair. It is available in your choice of bright white, jet black, taupe brown, and light grey microfiber leather with a leatherette match on the sides and back. The cushioned design is built on top…
…any home or office. The high-sided sofa and armchairs in rich beige leatherette, the standout chrome sled base, and the diamond-shaped tufting are a modern take on a classic design. The construction features kiln-dried hardwood framing. The set includes a three-seat sofa and two matching armchairs.
…home or office. The innovative design boasts sleek, simple, soft lines that maximize style and relaxation. It is available in your choice of bright white, jet black, taupe brown and light grey microfiber leather with a leatherette match on the sides and back. The cushioned design is built on top of…
The Palms 3 Seater Sofa brings traditional and modern flair to your living room with its sleek, low profile and gentle arc. A soft nubby fabric in grey and white contrasts with the stark black leatherette base and curved backrest. It includes matching ivory fabric pillows. The lounge chair…
…black powder-coated steel supporting a heavily smoked piece of tempered glass. The Burton Coffee Table looks great with an equally black sofa or contrasted with a bright white sectional. Pair it with the matching end or console table to give a thoroughly modern yet spooky vibe to your living room.
The Palms Group brings a traditional and modern flair to your living room with its sleek, low profile and gentle arc. A soft nubby fabric in grey and white contrasts with the stark black leatherette base and curved backrest. It includes coordinating ivory fabric pillows. Each piece is fully finished…
The Palms Chaise brings a traditional and modern flair to your living room with its sleek, low profile, and swooping arc. A soft nubby fabric in grey and white contrasts with the stark black leatherette base and curved backrest. It includes a matching ivory fabric pillow. The chaise lounger…
The Palms Chair brings a traditional and modern flair to your living room with its sleek, low profile, and gentle arc. A soft nubby fabric in grey and white contrasts with the stark black leatherette base and curved backrest. It includes a matching ivory fabric pillow. The lounge chair coordinates…