Nesting Tables
SHOWING
1 - 9
OF 9 PRODUCTS
SORT LIST BY
Slim and angular, the Zafiro Nesting Side Tables are space-saving, multi-functional set. The modular nature of the three individual nesting tables allow you to expand your available table top surface area or condense it when space is limited. The set features clear tempered glass tops and your…
…you additional space to stash your reading materials etc. Choose between walnut with matte java lacquered steel or gray stained acier wood with polished onyx supports. Pair your Stier Side Table with the coordinating Stier Nesting Coffee Tables to add classy modern style to any room. Made in Brazil.
Slim and angular, the Zafiro Nesting Side Tables are space-saving, multi-functional set. The modular nature of the three individual nesting tables allow you to expand your available table top surface area or condense it when space is limited. The set features tempered smoked black glass tops and…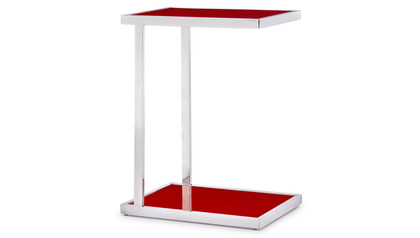 …Luton Side Table is a simple yet versatile side table. This straight forward design features opaque black or red tempered glass on the top and bottom shelf surrounded by a sturdy and well balanced polished stainless steel frame. Its c-shaped form and minimal base allow it to be nested under many…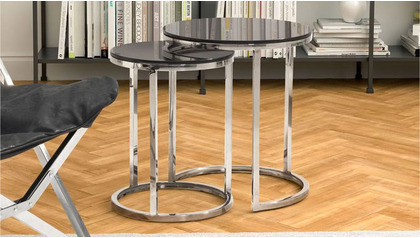 …space-saving Zilarra Side Table Set is made just for the modern home with its smooth as silk black tempered glass top and sleek metal base. The dark glass table top is cut to a perfect circle and set on durable base that can be stacked together to save space. Set these nesting tables together on one…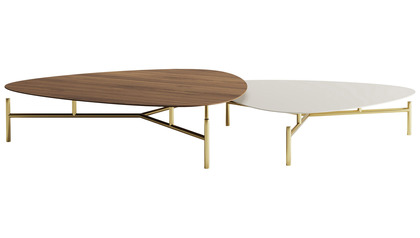 The Stier Nesting Coffee Tables feature a triangular shape - akin to a guitar pick - with ultra-thin surfaces and a curved bevel edge that enhances the simple shape. Cutting edge modern steel tubing legs in a triangular shape support the top gracefully. Choose between the walnut veneer and almond…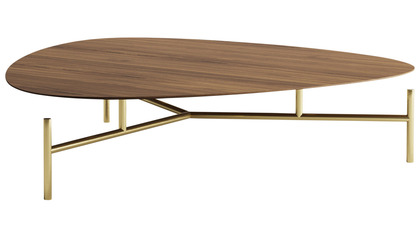 …or the gray stained acier wood top with polished onyx legs to go with a cooler palette. Or mix and match when combine your Stier High Coffee Table with the Stier Low Coffee Table (sold separately) for a nested arrangement and then finish it off with the coordinating Stier Side Table. Made in Brazil.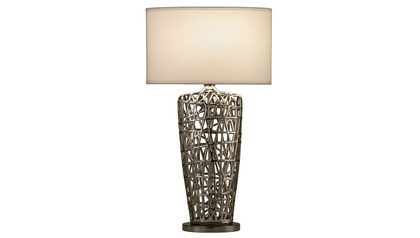 …angle, the Aerie Table Lamp is perfect for any room in your house or office. It has a lovely oval shape for a soft warm glow when you turn on the light and a short bird's nest base with a disc bottom for added stability. Set it on top of an office table, a nightstand, or an end table to light up the…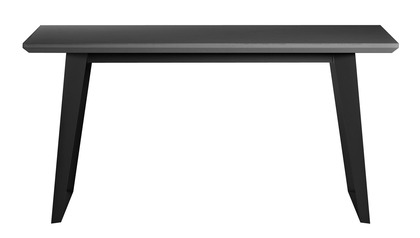 …Desk. This no-frills table allows you to concentrate on the job at hand with its simple design, smooth top, and angled legs. The simple design allows for spacious leg room and storage for a matching rolling storage unit with filing drawer. There is even a matching return that nests neatly on either…