Patio
SHOWING
1 - 10
OF 10 PRODUCTS
SORT LIST BY
…WOW factor. Its grand size and clean elegant lines is truly a show stopper and focal point as it sits on the floor of your living room, bedroom, patio, porch…. No need to install gas lines or undergo major construction to get the ambiance of a large fireplace. It is specially made with an outdoor…

…cozy design features a unique imitation rattan basket with waterproof polyester padded cushion. A great accent piece for any living room, deck, or patio. The openwork weaving allows for unobstructed conversation with friends so feel free to pair them up! Ideal for the modern tropical or retro homes.…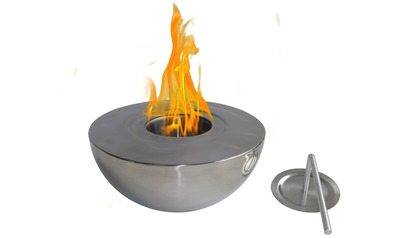 …Sutton a favorite for the ambiance of a small fire indoors or outdoors. It can be placed on a table as a center piece or along a walkway ,patio or poolside to provide the interesting and distinctive glow of the real fire. Liven your living space with this portable fireplace. This fireplace…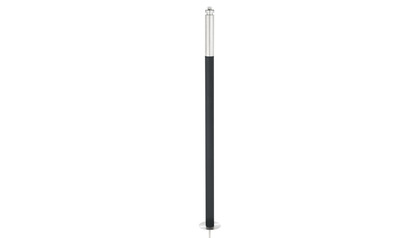 …amount of torch oil and prevents overfilling. The included ground support peg allows an easy fit into solid ground. An optional base is available for use on the patio. The combination of design, function and high class workmanship make this torch a valuable addition to any garden or patio setting.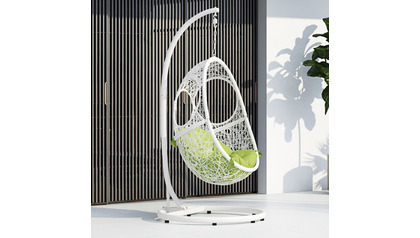 …cozy design features a unique imitation rattan basket with waterproof polyester padded cushion. A great accent piece for any living room, deck, or patio. The openwork weaving allows for unobstructed conversation with friends so feel free to pair them up! Ideal for the modern tropical or retro homes.…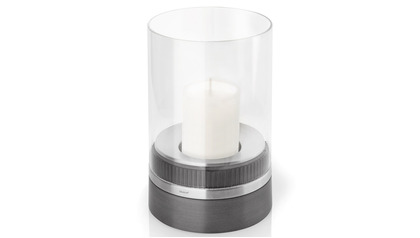 The Blomus Piedra lamp are available in 4 different heights lend an elegant, purist look. The lamp base composed of polystone features a stainless steel ring. They are a perfect for lighting the patio table at dusk or a walkway through the garden.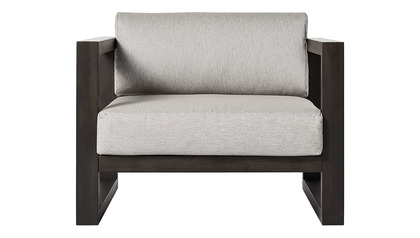 …to the harshest elements and fading. With a minimalist aesthetic and a slatted seat construction, the Merita Lounge Chair sets the bar for high-end outdoor furniture. Pair it with the matching sofa and a spacious coffee table and your patio will be ready to entertain all season. Made in Vietnam.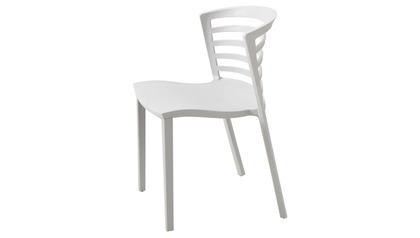 The Entourage Stack Chair boasts of a curved vented back and contoured wide seat. Perfect for the patio, kitchen, or office lobby, this chair is versatile at its best. With slim legs and made extremely light so it can be moved easily from one room to another. A masterpiece in minimalist design!…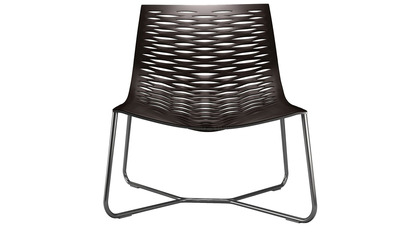 …leather chair cradles you with its curved backrest. The breeze can pass through the slots and cool you down during a hot day, making it the perfect outdoor lounge chair. The unique seat is attached to a steel tube frame with rust-resistant coating. Perfect for the patio, poolside or terrace.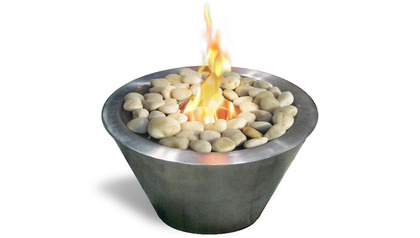 …Fireplace™ Oasis a favorite for the ambiance of a small fire indoors or outdoors. It can be placed on a table as a center piece or along a walkway ,patio or poolside to provide the interesting and distinctive glow of the real fire. Liven your living space with this portable fireplace. White polished…