Red Decor
SHOWING
1 - 14
OF 14 PRODUCTS
SORT LIST BY
…mirror will surely capture everyone's attention. This is the perfect accent for any entryway or empty wall. The standard silver option is a classic focal piece that stands out while blending in. Alternatively the red glass version will add just the right amount of color to liven up any blank space.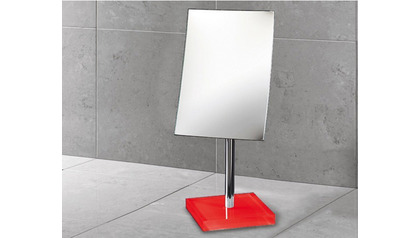 Modern lines and an unexpected style make this mirror a perfect addition to your contemporary bathroom or dressing table space. Freestanding mirror features glass, thermoplastic construction, with various finishes to match nearly any decor theme.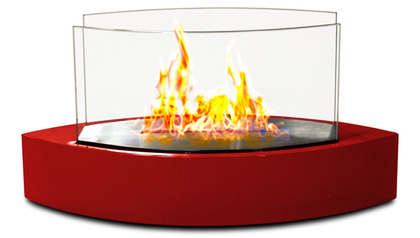 …etc. Use it on the dinner table or a coffee table. The possibilities are endless with the Lexington from Anywhere Fireplace™. It will suit any decor and enhance any dinner party. Makes a great gift too. NEVER SUBSTITUTE ANY OTHER FUEL IN PLACE OF LIQUID FUEL FOR VENTLESS FIREPLACES. ALWAYS READ…
…gracefully curved Chelsea model of the Anywhere Fireplace™ has sleek contemporary design that will make a statement in any room. It works with any décor. The dancing flames you will have will create a warm, mellow, luxurious atmosphere. It will create a focal point of distinction in your living…
…affordable solution to updating your home's decor. Genuinely faultless in aspects of construction and style, this piece embodies impeccable artistry while maintaining principles of affordability and durable design, making it the ideal accent for your décor. Synthetic Silk throw pillow with down…
Fill your outdoor space with color with the Torres collection! These vivid pillows are sure to bring a bright pop of color that will suit any palette. The easy-to-maintain UV and stain-resistant Agora© fabric will make cleaning a breeze. Pick up these pillows in a multitude of color options and get…
…and seat that will cradle your back in comfort. It features a high-density foam cushioned seat upholstered in premium, soft leatherette with decorative top stitching details. This is supported by a chrome column and trumpet base that swivels 360 degrees freely and includes a footrest that follows…
…time. Without any hesitation, time is constantly moving forward second by second. Creating sculptural geometry, Ticktock is coated with sleek matte black paint, and connected to a power source by a red textile cord. The strategic use of LED makes this modern lighting environmentally sound as well.
Enjoy the beautiful outdoors with the Elba collection. The open and roomy design will be inviting to all of your guests. Starting with the frame, the three step process of applying the Tiger© powder coating will defend from scratches, peeling, and oxidation. The easy-to-maintain UV and…
Enjoy the beautiful outdoors with the Elba collection. The open and roomy design will be inviting to all of your guests. Starting with the frame, the three step process of applying the Tiger© powder coating will defend from scratches, peeling, and oxidation. The easy-to-maintain UV and…
Enjoy the beautiful outdoors with the Elba collection. The open and roomy design will be inviting to all of your guests. Starting with the frame, the three step process of applying the Tiger© powder coating will defend from scratches, peeling, and oxidation. The easy-to-maintain UV and…
The Crimson Industry canvas wall art brightens a room with explosion of fauvist-inspired colors. Fiery reds and yellows are mixed with a touch of blue and splatters of black on a clean white background reminiscent of a flaming sunset at an abandoned carnival or factory wharf. Add a bold pop of color…
You'll be the envy of the office with this statement piece. Madison offers you storage space as well as adequate shelving for your decorations and achievements, so go ahead and show off a little. The finish is a rich dark mahogany stained American walnut wood veneer. Open cut outs above the shelves…
The Sunburnt in Surat canvas wall art reminds one of a summertime mirage with its fiery tones of red. Slashes of red, yellow, and black are scattered on its surface to drip and bleed together to form this vibrant piece. Small patches of blue accent this chic abstract piece that will scorch any…