Reflection
SHOWING
1 - 14
OF 14 PRODUCTS
SORT LIST BY
The Reflecting Horizons canvas wall art is not only a mirror of forms, but also one of self-reflection. Chunky strokes of deep and light blues make it seem like you're looking at the sky reflected on a dark ocean. A sliver of warm yellow gives the impression of a pending sunrise while light gray…
…mirrored details give this side table a sophisticated Hollywood regency look while providing a mirrored drawer for hidden storage space. Azure's reflective surface is ideal for complementing that special contemporary area rug and sectional. Pair with the matching coffee table or console in this…
You will reminisce in the reflection of the Caledio mirror. By featuring different sized elements, many visions can be seen. Elongate the room by hanging vertically or widen the capacity by hanging horizontally with the dual hanging brackets.
The arrangement of the Maze mirror offers natural dimension and brightness for the space it occupies. The gray tone adds color to the reflection creating a new scene at every angle. The attached hanging system will allow for this mirror to display in any room that needs that stand out accent piece.
…follows you all the way around. A gas lift adjusts the height and makes this stool the perfect fit for any counter top or bar height table. Let the Prism Bar Stool be a reflection of your modern aesthetic while adding some pizzazz to your bar or kitchen! This product is suitable for indoor use only.

…Side Table captures every designer's desire for simplicity and versatility. We intentionally crafted this amazing piece in classic mirror to reflect the color palette of your space. With an interior glass shelf for hidden storage, we know you'll fall in love with this side table again and again.…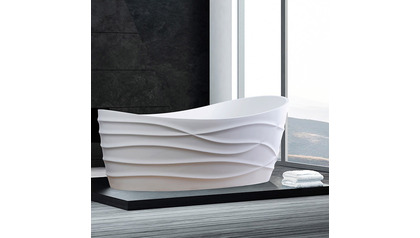 …Desert of Egypt, the Dune Dimensional was designed by Paris-born interior designer, Caroline Beaupère.  The lightly textured ripples on the exterior of the tub reflect that tranquil feel of the oasis creating the perfect place for relaxation. This freestanding bath is stunning at any perspective.
…to have for the home or office. The high quality Italian aniline-dyed top grain leather upholstery and thick brushed stainless steel swivel base reflect careful craftsmanship. The chair features an enveloping U-shaped seat for ample arm and back support. The extra plush seat cushion is removable…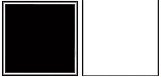 At the height of sophistication, the Apex mirror is superior. With the continuous flow of the trapezoid shaped frame, its atmosphere will brighten greatly. The experience of the reflections will vary appreciably.
The Naxos Console Table is a unique combination of mirrored finish and sharp geometric angles. The reflective quality of this table gives it a personality all its own and is sure to be appreciated for years to come by those with discerning taste. The Naxos is a piece of artwork in itself and an…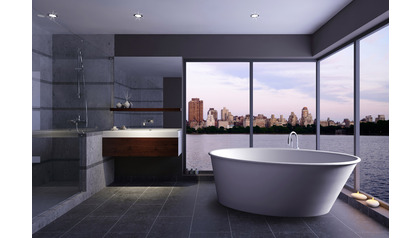 The versatile and striking style of the Oval One Tub features a simple, modern look that can be used as the centerpiece of any bath design. Reflecting sophistication and elegance while creating a tranquil space perfect for relaxation. The Oval One is a perfect upgrade and hits a value price point as…
…this coffee table a sophisticated Hollywood regency look while providing a mirrored drawer on two sides for hidden storage space. Azure's reflective surface is ideal for complementing that special contemporary area rug and sectional. Pair with the matching side table or console in this collection…
…mirrored details give this console table a sophisticated Hollywood regency look while providing a mirrored drawer for hidden storage space. Azure's reflective surface is ideal for complementing that special contemporary area rug and sectional. Pair with the matching coffee table or console in this…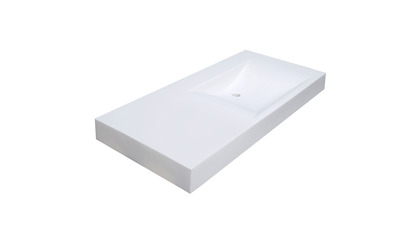 The Dune Basin reflects perfect symmetry with its streamlined rectangle shape with smooth, flat top. Made with a shallow, gently curved sink with a waste opening so the water flow is uninterrupted and wide top surface area that can accommodate all your toiletries. Stains can be easily removed from…