Round Marble Dining Table
SHOWING
1 - 5
OF 5 PRODUCTS
SORT LIST BY
Each 54" hand selected piece of marble picked exclusively for our Riesling Dining Tables are as uniquely elegant as they are incredibly durable. In addition to this, the high gloss, stainless steel, beveled base supports the Riesling, making this a model of both intimate class and modern design .…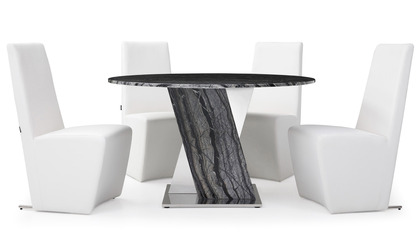 Experience the natural beauty of genuine marble with our new Malbec Marble Round Dining Table. The sophistication, and refined design of the marble paired with a polished stainless steel base, is sure to awe everyone. This slate grey and black marble is naturally durable, long-lasting, and easy to…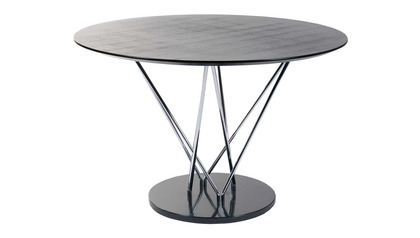 Got destructive kids? The Stacy dining table is perfect for you! With it's black veneer wood top and heavy marble base, this table can definitely take a beating!
…finish. Table top is made from naturally harvested marble and may show slight variations in color. The stunning dining table set also includes your choice of six or eight dining chairs. The discerning Montez Dining Chair is the ultimate in elegance and sophistication, boasting a unique rounded high…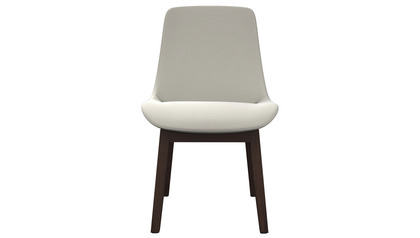 …backrest and softly rounded seat upholstered with premium silver birch fabric. The seat is balanced on a dark walnut stained wood frame with legs that flare to the sides for added stability. This two-tone piece's versatility is perfect dark marble dining table or clear glass table with steel base.