Shelf Display
SHOWING
1 - 6
OF 6 PRODUCTS
SORT LIST BY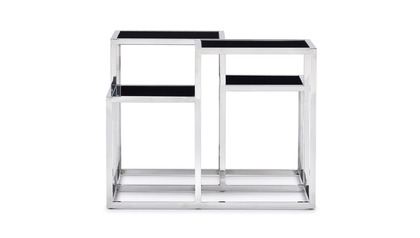 …opaque glass, it exhibits a modern allure from top to bottom. Its layered construction allows for an interesting, effortless display of curios or artistic pieces. Pair the Maldives End Table with the matching coffee table or media shelf to finish off the streamlined look of any modern living space.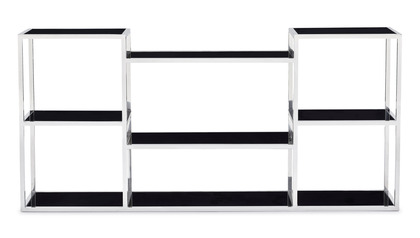 …Media Shelf. It features shiny polished stainless steel and contrasting black opaque tempered glass surfaces. With its three-tiered display, you have plenty of room to organize your devices as well as display books and curios. Great for any modern or industrial space, the Maldives Media Shelf…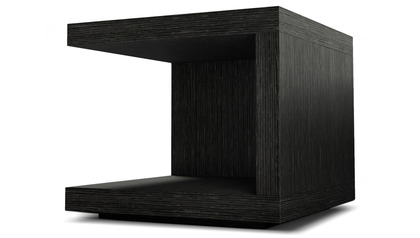 The Siena Nightstand in Gray Oak features floor and top shelf levels for convenient storage and display. These versatile cubes can also be used as living room end tables and can be turned in multiple directions to create unique arrangements. Rotate to make distinct left and right end tables, or put…
Spare but multifaceted, the Briton Bookshelf is a modern, functional marvel that can easily hold your all books and collectibles for display. The entire shelf is crafted from brushed stainless steel and tempered black opaque glass, which has sleek, monochromatic appeal. Exposed frames jutting at…
…a polished stainless steel scaffolding to form the shelf partitions. Boasting an open, see-through style, this bookshelf channels minimalism and a multi-dimensional appeal that can be placed against a wall or used to divide your space. Display your books, magazines, and curios on its' multi-layered…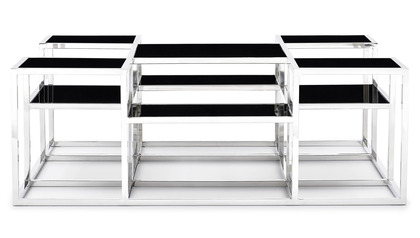 …design allows for both form and function, whether for holding a plate of refreshments or displaying decorative vignettes. A veritable showstopper, the Maldives Coffee Table is anything but ordinary. Pair it with the matching end table and media shelf for an unparalleled and truly modern living room.