Square Coffee Table
SHOWING
1 - 12
OF 12 PRODUCTS
SORT LIST BY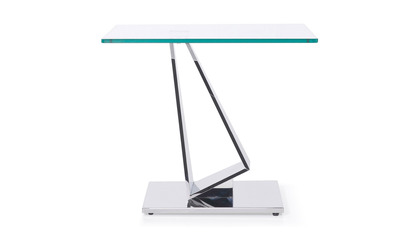 …balanced on top of it that supports a square piece of thick tempered clear glass. When looked at straight on the silhouette seems to disappear but from another angle it appears solid and monumental in form. Pair it with the matching coffee and console tables for a trio that is sure to stand out in…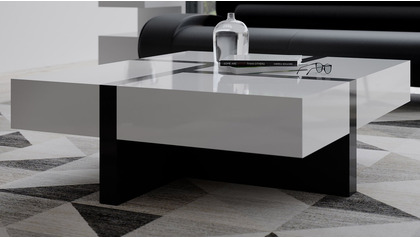 …the McIntosh Coffee Table is a treasury of geometric styling and smart hidden storage. A high-shine lacquer finish of glossy white accented with glossy black contrast, draws the discerning eye to its sleek modern lines. Pair it with the Mcintosh TV Stand or the popular Jayden Side Table for a full…
…McIntosh Coffee Table is a treasury of geometric styling and smart hidden storage. A high-shine lacquer finish of glossy white accented with glossy ebony veneer contrast, draws the discerning eye to its sleek modern lines. Pair it with the Mcintosh TV Stand or the popular Jayden Side Table for a…
…McIntosh Coffee Table is a treasury of geometric styling and smart hidden storage. A high-shine lacquer finish of glossy white accented with glossy dark ebony contrast, draws the discerning eye to its sleek modern lines. Pair it with the Mcintosh TV Stand or the popular Jayden Side Table for a full…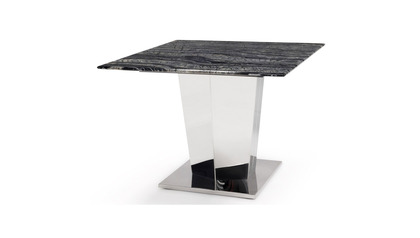 The Sirah End Table is smartly dressed in a black marble top with white veining and a brushed stainless steel base. The simple elegance of this square end table will surely add a touch of style to your modern home. Pair with the Sirah Coffee Table to complete the look. Table top is made from…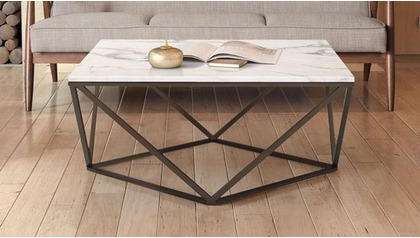 The Klee Coffee Table is an achievement in design and doubles as work of art that will definitely impress you and your guests. The tabletop is made of sleek square faux marble and it is set on a geometric painted metal base. Place it in front of a chic tufted couch or a luxurious black leather sofa.
…the McIntosh Coffee Table is a treasury of geometric styling and smart hidden storage. A high-shine lacquer finish of glossy white accented with glossy black contrast, draws the discerning eye to its sleek modern lines. Pair it with the Mcintosh TV Stand or the popular Jayden Side Table for a full…
…and fiberglass that is stain and crack resistant. The square concrete surface is set on top of a resilient steel frame with angled legs. Create an inviting atmosphere in your living room when you pair this with the matching coffee table and media stand. The Adal Collection brings warmth to the…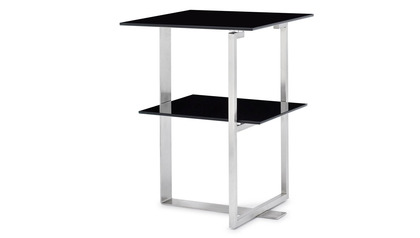 …steel legs. The base is comprised of a flat L-shape of steel overlaid with a U-shape of steel square tubing which creates visual interest when viewed at an angle. Pair the Thanet End Table with its matching coffee table or use it as a stand alone piece with an equally smart sofa or lounge chair.
…The square tubular legs twist and intertwine like a complex M.C. Escher puzzle with no defined beginning or end. It makes a convenient spot to place a lamp and a good book or you can simply marvel at the architectural seduction that is the Plaza End Table. Pair it with the matching coffee and…
…overlaid with a U-shape of steel square tubing which creates visual interest when viewed at an angle. With the T-shaped base contrasting the round top, the Carmesi End Table is a study in sharp lines, angles and curves. Pair it with the equally avant garde coffee table to complete a bold space or…
…table top contribute to its quintessentially modern feel. It features a thick, glossy lacquered top in black or white with a polished stainless steel base. Use the Straz End table as an accent table piece in your living room or bedroom by itself or pair it with the matching coffee table for a truly…