Stacking
SHOWING
1 - 11
OF 11 PRODUCTS
SORT LIST BY
Beauty is mixed with mid-century aesthetics in this Leon Stacking Side Chair (Set of 2). It features a unique curved disk backrest that contrasts with the square seat and slim pole legs. It can function as a dining chair or as an extra seating whenever unexpected guests arrive.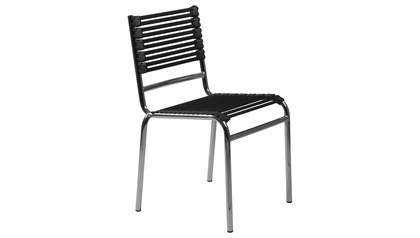 The Bobbie Stacking Side Chair (Set of 4) exudes versatility with its cool bungee strap seat and mid-profile backrest. The straps are attached to a sleek and durable steel frame with chrome coating which matches your kitchen, living room, or even your office.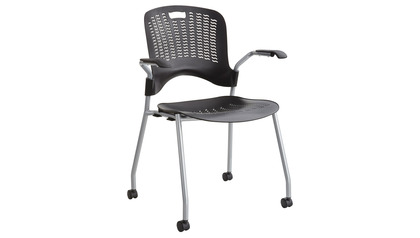 Customize your office lobby or conference room with the Sassy Stack Chair. Made with a contoured back and seat with vented wave-like perforations, plus sturdy armrest support made from metal tubing. With slim metal legs and can be easily moved from one place to another with the sturdy casters. Comes…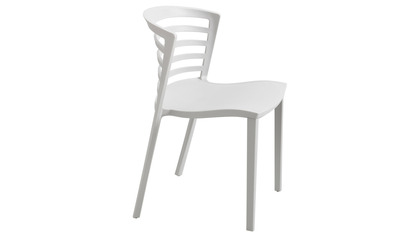 The Entourage Stack Chair boasts of a curved vented back and contoured wide seat. Perfect for the patio, kitchen, or office lobby, this chair is versatile at its best. With slim legs and made extremely light so it can be moved easily from one room to another. A masterpiece in minimalist design!…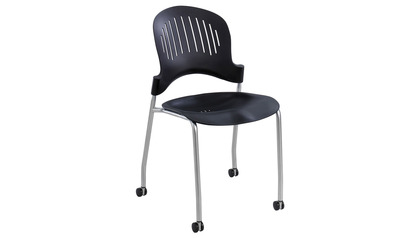 A modern touch is what your office waiting room needs, so go ahead and get this Zippi Plastic Stack Chair. Guests will love its curved seat and vented back while waiting at the lobby. With slim legs made from sleek metal tubes and can be easily moved around with the multiple casters.
…or an office reception area is easy thanks to this Santino End Table. This two-tiered table features glass top/shelf supported by a modified L-shaped steel base that's easy to clean. Stack magazines on the second shelf plus a lovely vase on top to complete this modern storage and design solution.
…when you're done. Its spacious work area has room for your laptop, monitor, books, and other office supplies. Place the computer case on the bottom shelf or use it to stack more books or files. The legs are curved for a nice modern touch and creates a contrasting element with its matte black color.
Make your modern living room one-of-a-kind with the Fabien End Table. It stands out with the multiple tiers so you can stack magazine or light paperbacks on the second or third shelf, while the top tier can is perfect for an antique vase. Each tier is made from glass and encased inside a geometric…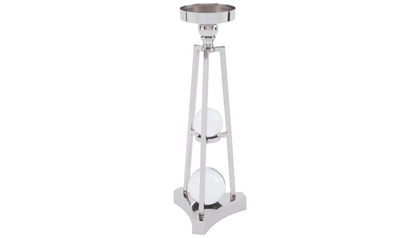 Stacked in your favor. This unique candle holder with an open pyramid shape, houses two crystal orbs stacked vertically on small platforms. It casts a brilliant reflection when candles are lit. Place a pair on a console table, dining table or a kitchen island.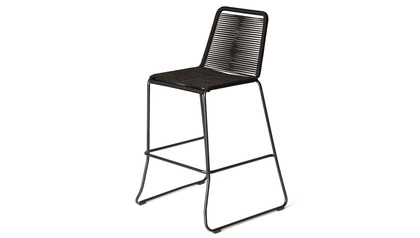 What makes the Beda Barstool stand out? Maybe it's the chair's nylon cords cleverly wrapped around the frame to make one of the most uniquely comfortable seat and backrest combo. Or maybe it's the slim steel frame that easily supports your weight and makes them easily stack-able. It's probably the…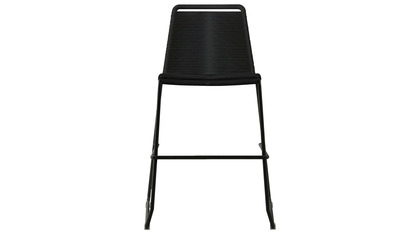 What makes the Beda Counter Stool stand out? Maybe it's the chair's nylon cords cleverly wrapped around the frame to make one of the most uniquely comfortable seat and backrest combo. Or maybe it's the slim steel frame that easily supports your weight and makes them easily stack-able. It's probably…