Standing Mirror
SHOWING
1 - 5
OF 5 PRODUCTS
SORT LIST BY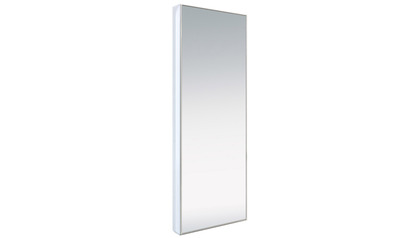 Create an optical illusion to make a room larger with this Greene Mirror. Give a room an instant makeover with its smooth rectangular mirror bordered with a sturdy box frame. This tall mirror also brightens a room, and can be mounted on the wall or just standing on the floor.
…inspired design and intelligent functionality to the modern bathroom. The Sonoma Mirror with aluminum metal frame harmonizes with the collection's vanities and wall cabinet for a contemporary, coordinated design palette. It can also stand alone as a graceful accent piece. Mirror hangs vertically.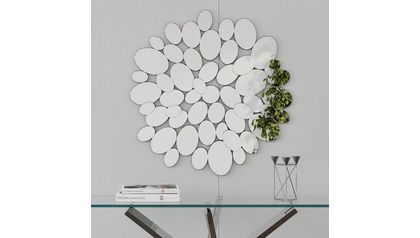 By creating this mirror from smaller shapes, you will certainly add dimension to your space. The unique pattern portrays excitement for anyone to enjoy. This accent mirror will stand out in any room it occupies.
The arrangement of the Maze mirror offers natural dimension and brightness for the space it occupies. The gray tone adds color to the reflection creating a new scene at every angle. The attached hanging system will allow for this mirror to display in any room that needs that stand out accent piece.
The unique configuration of this mirror will surely capture everyone's attention. This is the perfect accent for any entryway or empty wall. The standard silver option is a classic focal piece that stands out while blending in. Alternatively the red glass version will add just the right amount of…