Tranquil
SHOWING
1 - 7
OF 7 PRODUCTS
SORT LIST BY
The Tranquil Thoughts canvas wall art lives up to its name with its serene combination of muted blues and bright yellows. Vaguely resembling a De Stijl modernist cityscape, this abstract wall art will surely dominate any domicile while having a thoroughly calming effect. Each painting is hand…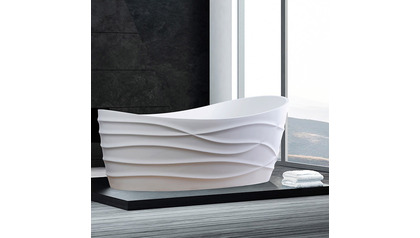 …Desert of Egypt, the Dune Dimensional was designed by Paris-born interior designer, Caroline Beaupère.  The lightly textured ripples on the exterior of the tub reflect that tranquil feel of the oasis creating the perfect place for relaxation. This freestanding bath is stunning at any perspective.
Shoot for the moon with our new Lunar Tranquility Canvas Art piece. Thick palette knife and brushstrokes add three-dimensional depth to the luminous gradation between black and grey. Looks great by itself or purchase a pair to create a larger vignette. Each piece is hand painted on 420g heavyweight…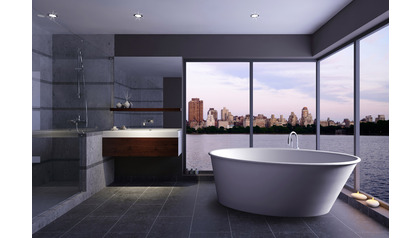 …and striking style of the Oval One Tub features a simple, modern look that can be used as the centerpiece of any bath design. Reflecting sophistication and elegance while creating a tranquil space perfect for relaxation. The Oval One is a perfect upgrade and hits a value price point as well.
…so your towels are warm when you step out of the shower or bath. Including this as a comfort element in your bathroom's design can help you create that tranquil and relaxing spa atmosphere you have always dreamed about. Imagine your home with the warmth of this beautiful and functional towel warmer.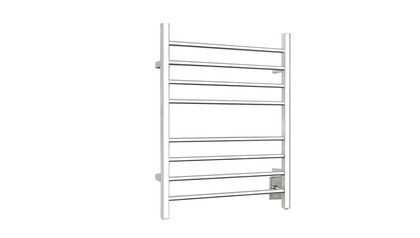 …towels are warm when you step out of the shower or bath. Including this as a comfort element in your bathrooms design can help you create that tranquil and relaxing spa atmosphere you have always dreamed about. Imagine your home with the warmth of this beautiful and functional towel warmer. 2 year…
Lose yourself in a reverie each time you look at this tranquil Oceanfront View canvas wall art. This print is a fusion of abstract elements and landscape with its serene turquoise foreground waves and beige top that resembles a sandbar seen from a Miami high-rise. Vibrant and modern, this wall art…