Velvet
SHOWING
1 - 10
OF 10 PRODUCTS
SORT LIST BY
…embodies impeccable artistry while maintaining principles of affordability and durable design, making it the ideal accent for your décor. Cotton velvet throw pillow with down insert. Alternative polyester inserts sold separately. Available in 3 sizes:Small: 18" x 18" x 4" - 2 lbs Medium: 20" x 20"…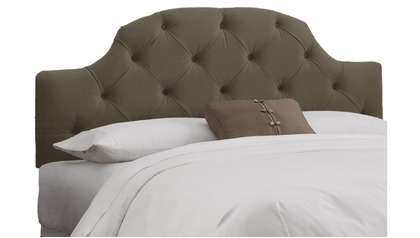 The Evie Tufted Curved Headboard makes your bed doubly inviting with its glamorous details. Channel that refined turn-of-the-century look with the headboard's diamond tufting and arched camelback top. Treat your back to a comfy experience while reading a book or catching up with the news before…
…embodies impeccable artistry while maintaining principles of affordability and durable design, making it the ideal accent for your décor. Cotton velvet throw pillow with down insert. Alternative polyester inserts sold separately. Available in 3 sizes:Small: 18" x 18" x 4" - 2 lbs Medium: 20" x 20"…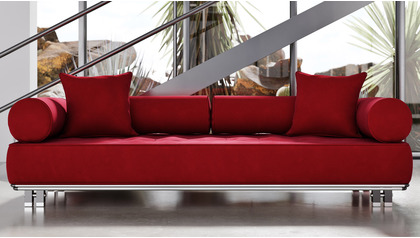 With its classic tufted red velvet fabric, industrial polished chrome design features and steel base, the Carrera contemporary sofa enhances any creative living space. This sofa stands on its own as a style-maker and will finish any room with exquisite style.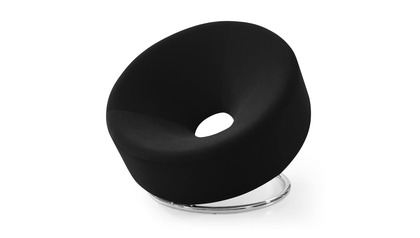 This unique modern piece allows you to comfortably support your whole body while adding a splash of fun to any room. It features smooth velvet upholstery over high density foam that appears to float on its' round chrome steel base that gives a slight bounce when seated.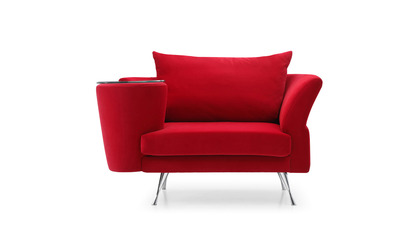 …piece with built in clear tempered glass side table that can be on your right or left hand side. Relax like royalty in the cocoon of plush red velvet fabric while you have a cup of coffee or tea. Great for your reading nook or even a accent chair in receptions and offices. The configuration is…
…Genuinely faultless in aspects of construction and style, this piece embodies impeccable artistry while maintaining principles of affordability and durable design, making it the ideal accent for your décor. Cotton velvet throw pillow with down insert. Alternative polyester inserts sold separately.
Elegant and timeless, the Reanna Tufted Headboard is a welcome addition to your stylish bedroom. Transform your sanctuary with its soft, straight lines and simple button tufting lined up in neat rows across its padded surface. It is covered in premium fabric that can be easily spot cleaned from time…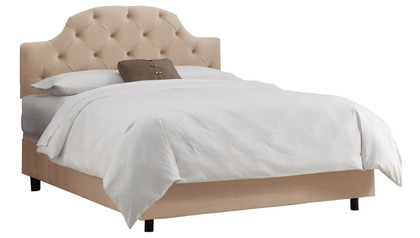 Add elegance and charm to the bedroom with the Evie Kids Tufted Curved Bed. Making it stand out is the arched camelback headboard with diamond button tufts, padded and covered in smooth fabric. This wide bed comes with short legs and durable frame so kids can use it for many years. Headboard can be…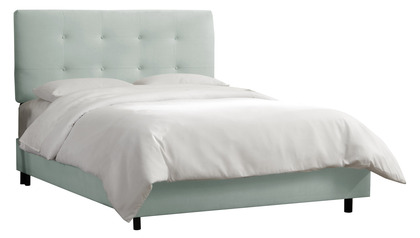 Fall asleep and enjoy a restful night on this Reanna Tufted Bed. The design is simple yet unforgettable with button tufting lined up in neat little rows and spacious bed frame with stubby legs underneath. The headboard is padded for added comfort as you lean back on it and is covered with durable…