Wall Mirror
SHOWING
1 - 8
OF 8 PRODUCTS
SORT LIST BY
The unique configuration of this mirror will surely capture everyone's attention. This is the perfect accent for any entryway or empty wall. The standard silver option is a classic focal piece that stands out while blending in. Alternatively the red glass version will add just the right amount of…
The geometric pattern around the interior mirror creates a visually appealing concept. With the dimension on the frame, you can expect to experience different reflections hanging horizontally or vertically. The voids produce a robust look that will accent empty walls perfectly.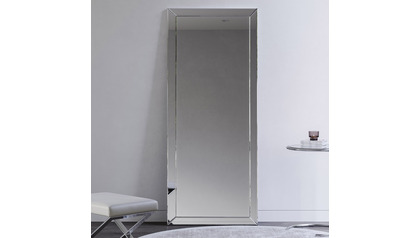 The elegant Apala mirror will become your wall's new best friend. By leaning or hanging, this mirror simplifies large, empty wall space. The black beveled edges add modern sophistication. Add both light and create the illusion of more space by adding mirrors to any space.
…inspired design and intelligent functionality to the modern bathroom. The Sonoma Mirror with aluminum metal frame harmonizes with the collection's vanities and wall cabinet for a contemporary, coordinated design palette. It can also stand alone as a graceful accent piece. Mirror hangs vertically.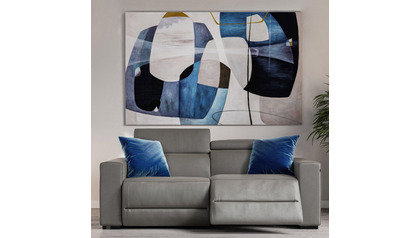 The Reflecting Horizons canvas wall art is not only a mirror of forms, but also one of self-reflection. Chunky strokes of deep and light blues make it seem like you're looking at the sky reflected on a dark ocean. A sliver of warm yellow gives the impression of a pending sunrise while light gray…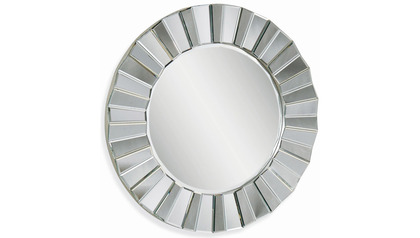 A classic beveled mirror is surrounded by multi-level beveled mirror pieces – the effect is a three-dimensional circular showpiece. Our Parker wall mirror promises to be the signature element in you room.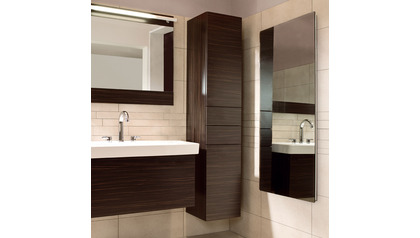 …an air of class and elegance to any home, this beautiful design provides your home with the benefits of infrared heating. They can be fixed to a wall both horizontally as well as vertically. Available in 4 different sizes. 25" Size: 250 watts and 2.08 amps. 35" Size: 500 watts and 4.17 amps. 51"…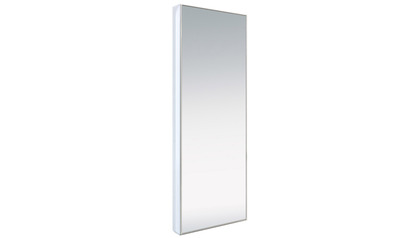 Create an optical illusion to make a room larger with this Greene Mirror. Give a room an instant makeover with its smooth rectangular mirror bordered with a sturdy box frame. This tall mirror also brightens a room, and can be mounted on the wall or just standing on the floor.