White Book Case
SHOWING
1 - 4
OF 4 PRODUCTS
SORT LIST BY
…appealing gadgets and paperwork. Showoff your faux leather bound books or store away the ugly paper weight your boss gave you. The easy sliding cabinet doors can be your best ally in maintaining an orderly office. The finish is a simple matte white lacquer that coordinates with just about any decor.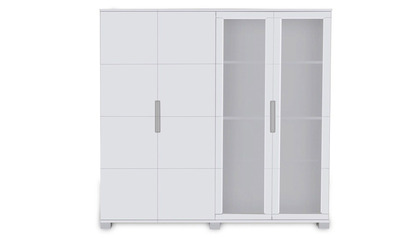 …shelves on either side. The dual sides are great for displaying books and keepsakes on one side while hiding extra paperwork or supplies behind the other. The finish is a smooth matte white lacquer with silver painted wood feet that coordinate perfectly with the Ford collection in white too.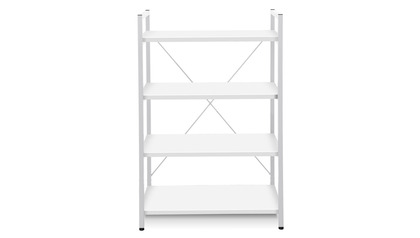 The Daly Metal Frame Bookcase features four spacious shelves to store all you personal and professional items. The non-scratch surface and durable design are not only stylish but functionable.
The Jax Shelving Unit adds a dynamic flair to your home, and its surprising diagonal lines create plenty of the extra storage space you need. The shelves go well beyond the traditional offering and into something much more exciting. Jax is versatile and backless, perfect for all of your decorative…