White Living Room Set
SHOWING
1 - 13
OF 13 PRODUCTS
SORT LIST BY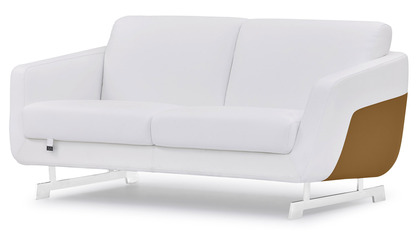 …be assured this set is better than cool, it's ice cold! The rounded plush seat with sloping armrests is upholstered in a your choice of three different color combinations. It is available in a bright white microfiber leather with camel brown genuine leather accents, bright white microfiber leather…

…sides. The design is accented with polished stainless steel tubular feet and accents on the armrests. Get ready to kick back and enjoy an evening of relaxation with Luxor reclining sofa. Buy two or pair it with the matching Luxor Reclining Chair for a whole new world of comfort in your living room.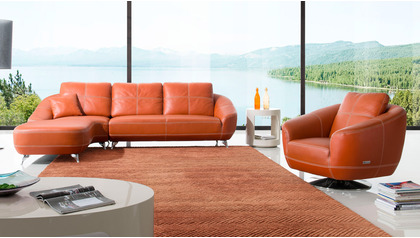 …off-white double top-stitching and genuine top grain Italian leather, creating an indulgent retreat. The rich, burnt orange color will warm any living room up with legendary results. Top it off with sculptural chrome legs and a swiveling accent chair and you have a spectacular piece that is sure to…
…as an accent up the side of the armrest. The resilient wood sub-frame is designed to last for many years and covered in a high quality thick white leatherette upholstery with realistic pebbling texture. Complete your stylish living room with these sofas and transform the room in an instant.
…This contemporary coffee table features an undulating three-dimensional geometric pattern in high gloss white lacquer on both its' two spacious front drawers and the solid back piece. Above the set of drawers is a large open storage space that is great for hiding items you still need quick access to…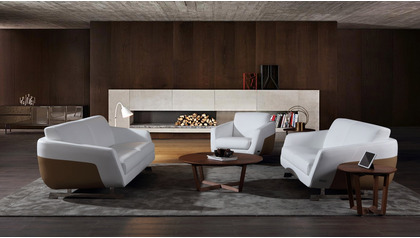 …leather with matching black genuine leather accents on the base. Stationary or swivel, the Armondo set has everything you need. The set looks exquisite paired with coordinating shiny chrome or contrasting warm walnut casegoods. Add a little spice to your living room vibes with the Armondo sofa set.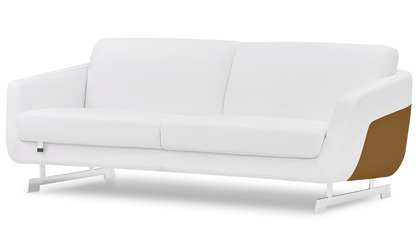 …and be assured this set is better than cool, it's ice cold! The rounded plush seat with sloping armrests is upholstered in your choice of three different color combinations. It is available in a bright white microfiber leather with camel brown genuine leather accents, bright white microfiber leather…
The Palms 3 Seater Sofa brings traditional and modern flair to your living room with its sleek, low profile and gentle arc. A soft nubby fabric in grey and white contrasts with the stark black leatherette base and curved backrest. It includes matching ivory fabric pillows. The lounge chair…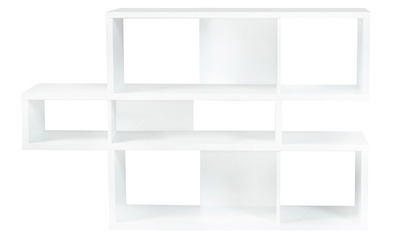 The Ziva Shelving Unit is a modular bookshelf presented in a charismatic, yet truly functional way that can be set against a wall or used as a chic room divider. With multiple color options available, you can create a shelf completely in one finish or contrast the finishes so that the backs and…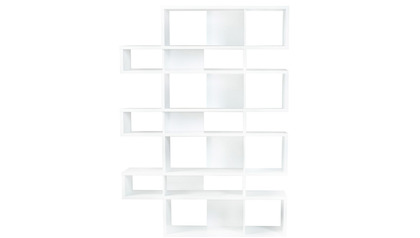 The Ziva Shelving Unit is a modular bookshelf presented in a charismatic, yet truly functional way that can be set against a wall or used as a chic room divider. With multiple color options available, you can create a shelf completely in one finish or contrast the finishes so that the backs and…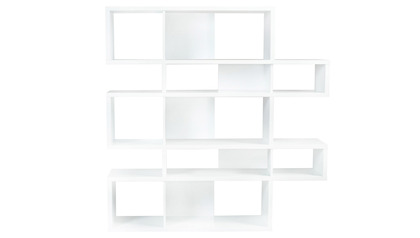 The Ziva Shelving Unit is a modular bookshelf presented in a charismatic, yet truly functional way that can be set against a wall or used as a room divider. With multiple color options available to you can create a shelf completely in one finish or contrast the finishes so that the backs and…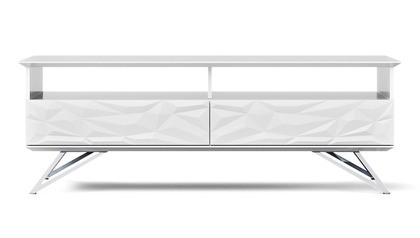 …This contemporary coffee table features an undulating three-dimensional geometric pattern in high gloss white lacquer on both its' two spacious front drawers and the solid back piece. Above the set of drawers is a large open storage space that is great for hiding items you still need quick access to…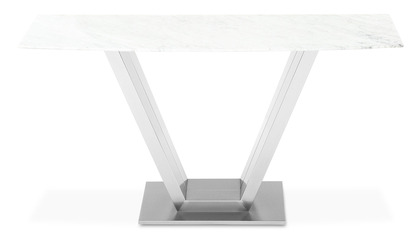 …luxurious Port Console Table. What sets it apart is the smooth carrara marble top set on a gleaming V-shaped stainless steel base. This movable table is perfect for showing off a bouquet of flowers, a small sculpture or an additional piece to a dining room. Table top is made from naturally harvested…