White Shelf
SHOWING
1 - 11
OF 11 PRODUCTS
SORT LIST BY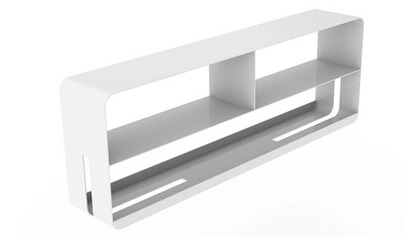 Extended width front screen adds color and visual separation between workstations. Features a functional bag-hook attached for hanging jackets and bags or backpacks.
…on one side while hiding extra paperwork or supplies behind the other. The finish is a smooth matte white lacquer with silver painted wood feet that coordinate perfectly with the Ford and other collections in white too. The suggested weight capacity is 815 lbs across the top and 214 lbs per shelf.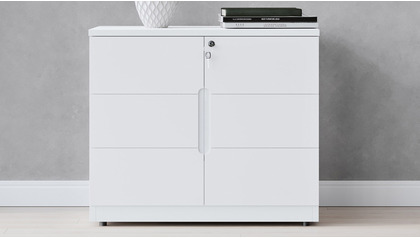 …a single shelf with multiple options for mounting height. The base itself has easy to use leveling feet in case your floor is uneven and even includes optional brackets for wall mounting. The Hayes collection comes in a variety of finishes to match every office, including the smooth matte white…
…computer tower, an extra door with adjustable shelf and the perfect spot to keep your printer that is out of the way but still close at hand. The Ford collection comes in a variety of pieces and finishes to match every office, including the matte white lacquer featured here with painted silver wood…
…desktop. The power-adjustable top allows you to sit or stand while maintaining the executive presence radiated by its' solid base with a sleek matte white lacquer finish and silver painted wood feet. In addition, a secondary modesty panel raises in sync with the desktop, leaving no awkward gaps when…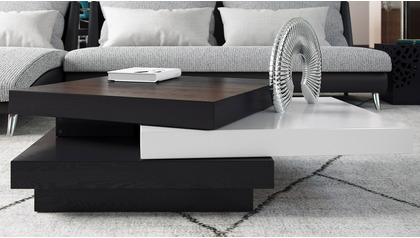 The ultra modern Floyd Coffee Table is crafted from black oak wood grain veneer with a white high gloss lacquer accent shelf. The Floyd offers a unique swivel motion of the top 2 layers allowing it to be customized to a proportional or abstract configuration.
Create a well-rounded living space with the Globus Coffee Table. Peer through the circular glass table top to the seemingly floating circular shelf below nestled between two overlapping U-Shaped bases. Add this unique piece to your home today!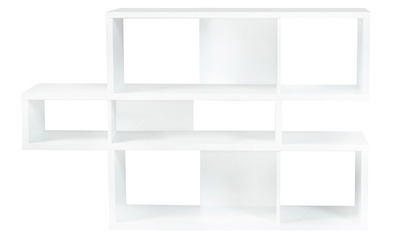 …yet truly functional way that can be set against a wall or used as a chic room divider. With multiple color options available, you can create a shelf completely in one finish or contrast the finishes so that the backs and dividers are different from the frame. Available in three heights, the Ziva…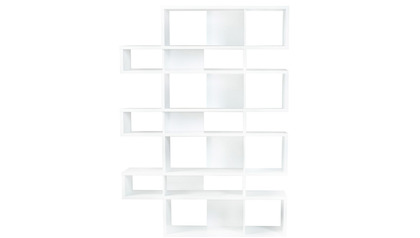 …yet truly functional way that can be set against a wall or used as a chic room divider. With multiple color options available, you can create a shelf completely in one finish or contrast the finishes so that the backs and dividers are different from the frame. Available in three heights, the Ziva…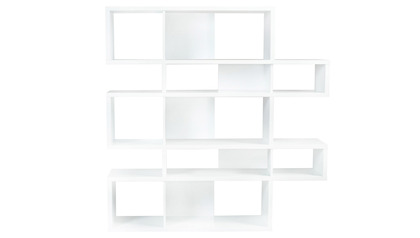 …yet truly functional way that can be set against a wall or used as a room divider. With multiple color options available to you can create a shelf completely in one finish or contrast the finishes so that the backs and dividers are different from the frame. Available in three heights, the…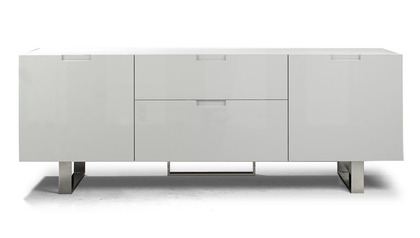 …drawers that measure W22" x D15", and two side cabinets (W17" x D16" x H14") - ample room for storage. Each side cabinet features an adjustable middle shelf (.5" thick). Smooth cabinet doors open to an A/V-ready compartment complete with rear ventilation and wire holes. Minor assembly required (legs…